The question came almost from all of my followers across social media and on my blog. It was interesting that some of my fellow bloggers were also surprised how could I travel so much and collaborate with International brands and tourism boards so quickly while they struggle to build-up their content. I was bombarded with a hell lot of questions after I chose to be a digital nomad for a few years of my life. However, I can more be termed as a freelancer working on the go.
How do I afford to travel fulltime?
How do I sustain my life without a job?
Do I Earn from Blogging?
Are my parents rich? Do my parents finance me?
Did I grow up with a silver spoon?
Have I found a secret potion recipe to mint money?
Am I using off all my savings?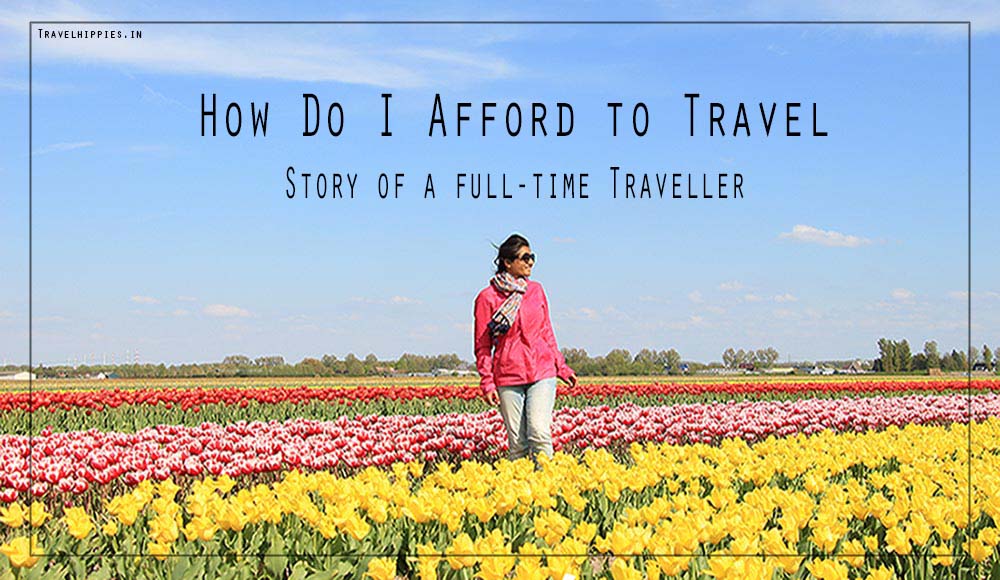 So I have taken some efforts to answer all your questions in this write-up. Hope this would also give an insight to many of you who wish to opt for a gap year or join the clan of digital nomads.
A Glimpse Into my Family Background
Leaving a well-paid job in Mumbai was one of the most critical decisions I made while coming from a middle-class family. Let me start from the beginning. My mother is a Government school teacher in Gujarat (a State Servant and not in Central  Govt.). She has been the sole backbone for me and my younger brother.  As children, we were taught how to survive without splurging on our temptations.  We were taught to give priority to the needs rather than a luxury.  We bought a house on loan and I even studied on loans. Despite maintaining a decent lifestyle, we never saved enough to spend on luxurious vacations.
A well Planned Career That Built My Travel Survival Basics
I completed my basic schooling from my hometown and then moved to Ahmedabad, Vadodara, and Mumbai for further studies. I had taken up a certificate course in computer basics and web designing as a part-time vocational course after 10th Grade.  Just like any normal human being, my career aims kept changing. From a history professor, a Psychologist, a dance teacher to an artist, I wanted to be everything. I tried my hands almost at everything and ended up being a teacher in a Secondary School in Mumbai (More holidays, vacations and time to travel more 😉 ) .
So, I am a Bachelor of Arts in Psychology, Bachelor of Education and am also a trained Kathak dancer. However, I always regret not being able to gain a BA degree in Kathak as I always kept changing the cities and had to start from the basics under a different Guru every time. But, I am glad to complete at least 5 years of my dance training and wish to continue further if I plan to settle.
And don't assume that I wasn't a good student as I opted for arts. Haha, I scored 89.29% in 10th Grade and 86% in 12th Grade. This performance helped me get a scholarship of 10,000 INR per annum from Gujarat Government.
"I believe in an Education that demands less investment and provides more earnings."
My school fee was 8,000 per year till 10th and just 1000 per year till 12th. My college (St. Xavier's College Ahmedabad, under Guj Uni. earlier) fee was just 1500 INR per Year. My expenditure involved my rent, food, and petrol.
Building a Base to Achieve the Ultimate Travel Goals
I started working when I turned 17. In the morning I attended college. After lunch, I worked as an English tutor.   I occasionally taught computer basics, Photoshop and Coreldraw in the industries involved in printing and designing technology.  (This even helped me to learn more)
Thus, I have never been a burden on my mom while studying but she occasionally supported me with some huge requirements.
I spent 36k INR on my teaching degree in Mumbai. And my first salary as a teacher was 30,000 INR. And the first thing I did was booking back to back treks with YHAI.
Yes, this was my first ever splurging on traveling. Till then, I had only traveled to a few places near Gujarat and Mumbai in a super tight budget like 800 for 2 days in Mt. Abu (Included everything to and  fro Vadodara) and Ali Baug ( can't stop laughing at myself while I write this)
Leaving The Job and Experimenting with full-time Travel
For all those who don't know yet, let me tell you that I resigned from my job as a teacher in February 2017. I have successfully completed a gap year without losing on all of my savings.
How Did I travel for so Less?
I had started traveling and learning the art of budget traveling while I was still on my job. I had bought all my travel gear while being on my job. So, When I left the job all I did was selling my old cameras and saving whatever small amount that I could. From the second year of my job, I had opened an RD of 10k per month. I saved all my RD savings as FDs when I left the job.
As a teacher I also got my salary till May 2017 (Vacation of my working academic year) I only saved that in my account and moved off to Ladakh for my first long solo adventure in the mountains. And Now after a year, I am done traveling almost the whole of India and totally 10 Countries in Asia and Europe.
Being a full-time traveler I always had enough time to travel at my own pace.
My Ways of Traveling
I could spend months on Volunteering. Most of the places in India do not accept volunteers for free owing to many travelers' not so serious attitude towards it. For the reference of my readers, I have also made an open-to-edit list of Volunteering Opportunities in India.
I hitchhike mostly to all the places in the mountains and sometimes even in the cities. If you want to know more about the money I spend on commuting and stays then my blog on "Hitchhiking from Manali to Leh" would give you an idea about it.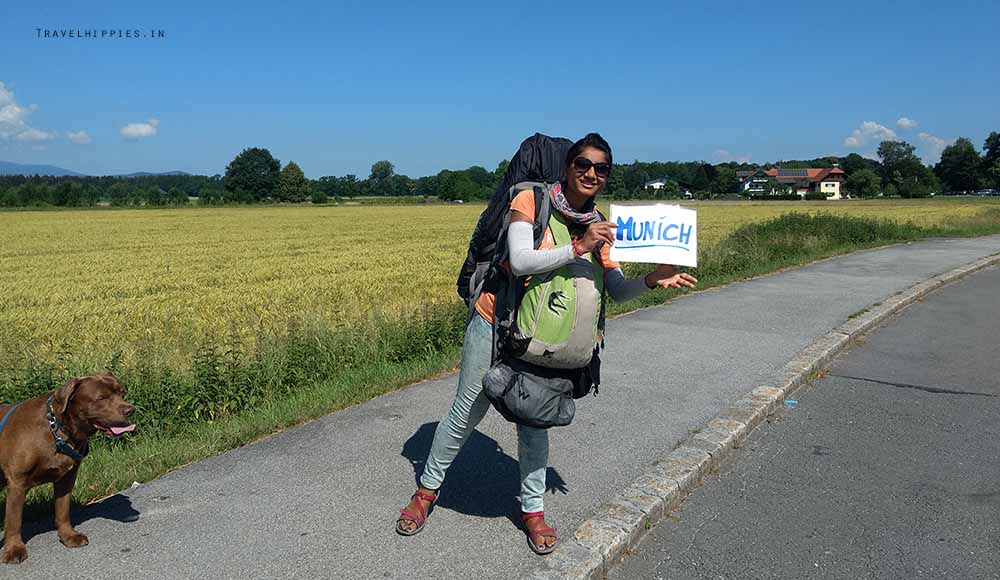 Frankly speaking, it is not so difficult to travel for less in India.  I never mind paying 200-300 INR for a stay. Yes! If you move beyond Google, you really find such economic yet neat and clean places in India.
Hostelling has also helped me save way more during my travel. I even opted for hostels in Europe and the experience was more happening than in India. Especially the 5 Elements Hostel in Frankfurt and The Nomad Hostel in Seville were a few of my best experiences.
Bartering My skills
Barter system has been in practice since the evolution of the mankind. Many a time I barter my skill of writing and photography for an experience. However, I have kept some stringent criteria for taking up a project for an NGO or a sustainable business.
Most hostels have the barter system for long-term guests or travelers. From account management to cooking, most of them need volunteers. And I do opt for the same.
How do I get to know about it? Most of the time I mail the organization/hostels in case they need a volunteer.  A detailed info on what I can do for them or offer them helps me get a positive answer most of the time. Apart from that, there are websites like stayonskills.com or workaway.info to help you find a work on the go. There are a way too many other wbsites I came to know even for students. You can google AIESEC, Erasmus Project (on facebook) and Remoteyear.com
How much do I earn and How?
If you are my regular follower you would have seen many of my published work about which I keep announcing on my social media platforms. I freelance as a travel writer with many renowned magazines and newspapers in India.
I do earn a little from my blog in case I am assigned a sponsored post. Most of the time while I am busy traveling, I avoid taking up the assignments. If the subject of the brand relates to my kind of traveling then I definitely write an article on it. And sometimes, I also lead travel groups or help manage trips or properties.
I have earned around 80k doing such random freelancing works in a year. That is way lesser than my salary but lets me live my dream.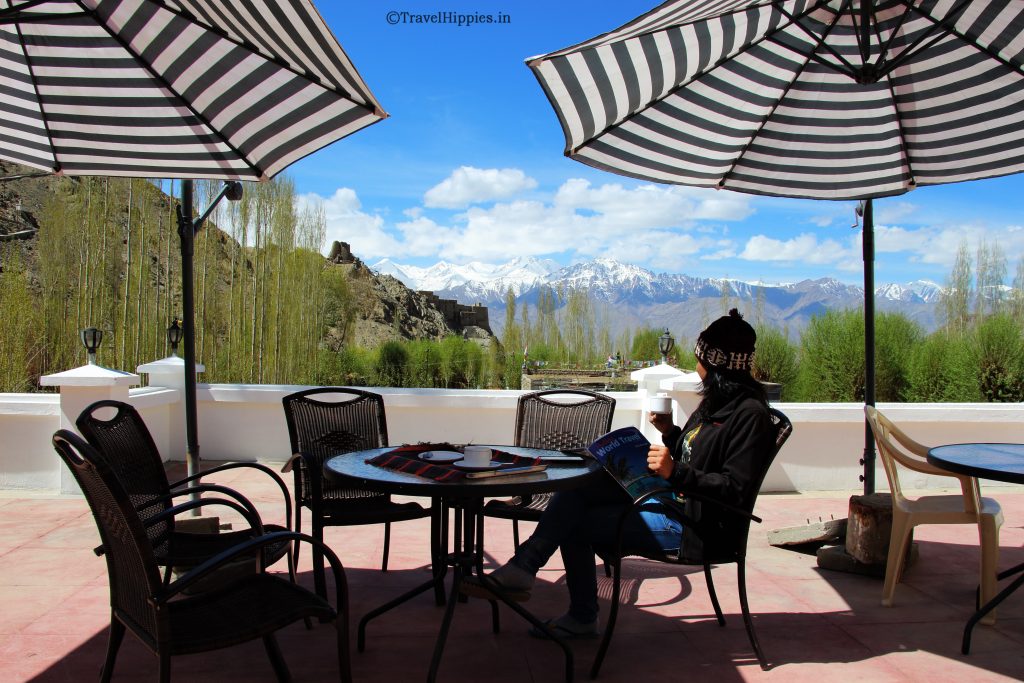 Collaboration with the tourism boards helps with the information I need. (I don't have to spend on buying literature). A few food vouchers and my entries turn a guest/press entry in most tourist attractions. During my Europe trip, I had an opportunity to collaborate with tourism boards in around 9 cities. However, I have hardly spent much even in the cities where I had no collaborative opportunities. I completed my Europe trip in 56k INR and met many fellow travelers on the way who were doing it even for lesser. And they weren't even bloggers. So basically, nothing is impossible if you really wish to travel. Check my Budget Travel Tips for Europe
Thus, understand that when you find the ways to be on a budget and still not missing the fun, you can travel the world without a well-paying 9-5 job.
Howmuch total amount did I spend in a year?
My year-long travel to total 10 countries including the whole of India cost me around 1.6 lakhs. And still more than half of my savings are intact in my account.
This includes all my travels, flights, food, stay everything. The major expense includes the flight to and fro Europe that cost me 44k due to my hasty decision of flight booking.
What Next? future of an Urban Nomad
When I had quit my job, I had an intention of just opting for a gap year. Now, after a year, the drug named travel has ruined me completely. I don't know if I fit into a civilization anymore. However, just like any normal girl, I would be getting married soon and don't know what future holds for me. In any way, I would just be going with a flow.
A Message for You
The only suggestion or rather an experience I would like to share is, it's not a cake walk. Traveling full-time isn't as rosy as you see on Instagram. Full-time traveling is just like your normal life with all kinds of ups and downs. If you can face and bear anything for the love of traveling then you are ready to take a plunge.
Also, remember that all those who are traveling without a job aren't really jobless. You have only two options, either work hard and find ways to fulfill your dream or just be a poor (Read 'Bechara') person who is depending on people's kindness to fulfill their dreams.
Remember that there is a difference between getting a sponsorship from organizations/companies and asking people to pay for your travel dreams.
Have more questions or suggestions for me? Comment below and I would love to answer you or connect with you.
Pin It Now, Read it Later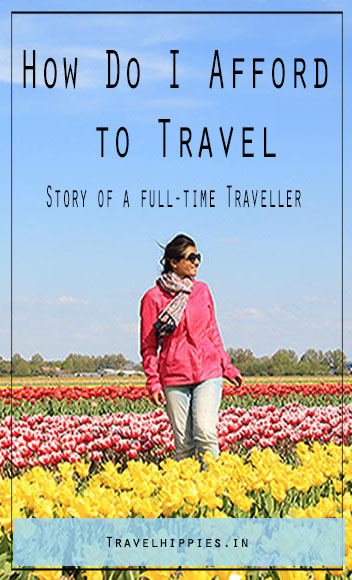 Follow me on