Digital Media
Huffington Post
Photoblog: The Unsung Women Heroes Of Ladakh (2017)
Inside Himalayas 
Pushing through Pain while Cycling in Himachal Pradesh (2016)
8 UNIQUE LADAKH EXPERIENCES YOU CAN'T MISS (2017)
The Better India
A Journey to Uncover the Source of Kargil's Communal Harmony (2017) 
---
Print Media – English
Sakal Times – On World Tourism Day – 2017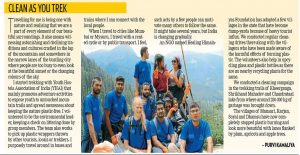 Chiiz – A Photography Magazine – A Journey to the Aryan Valley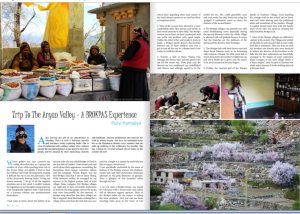 Go Getter In-flight Magazine by Go Air Airlines : Among the Brokpas (2017)
See the complete four page photo story from page no. 46 onward here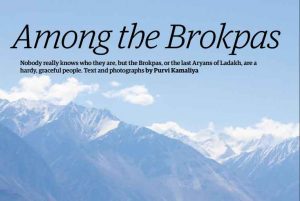 City Sunday Magazine: Mysore (2015)
I have covered a series of articles of my Andaman Trip for a local publication in Mysore , City Sunday Magazine.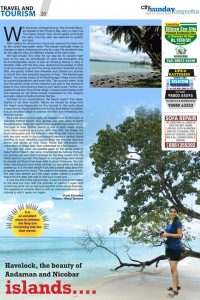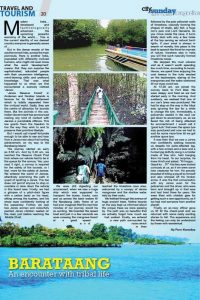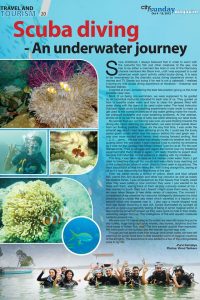 ---
Print Media – Hindi 
 Dainik Jagran – A Leading Hindi Newspaper in India
Udupi and its Stunning Beaches [ Published on 30th November 2017]
The Golden Town of Jaisalmer [Published on 14th December 2017]
Read here about the World Heritage City – Ahmedabad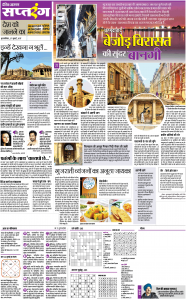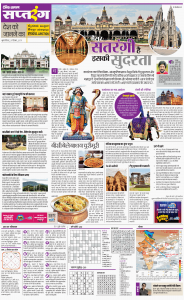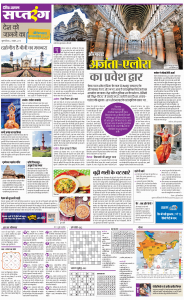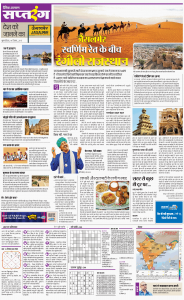 ---
Features and Mentions
Readers Digest
A Piece on Gujarati Cuisine from India  – 10 Delicious (and Healthy!) Lunch Ideas from Around the World
The Same piece was even published in Readers' Digest Canada 
Pick Your Trail 
  7 Places to go before you hit 30!
Ichiqoo Travels
SECRETS for great photography from women who love to travel.
Ready Jess Go
 Women Writers to Watch in 2017
Purvi Kamaliya – Published Work

---