Ayurveda, waterfalls, centuries-old temples, and beaches are the first few things that strike your mind when you think about Kerala. But that's not it! Kerala is also known for several hill stations that are surrounded by tall mountains and natural vegetation. One such picturesque hill station that falls in the state of Kerala is in the town of Palakkad. The specialty of this town is the Pala trees, one of the most popular flora species that were once the main attraction of Kerala. The town gets its name Palakkad for the abundance of these trees.
With a pleasant atmosphere and a serene landscape all through the year, even a one day trip to Palakkad is going to be the most exciting and memorable one. In this post, we'll walk you through the best places to visit in Palakkad, a mesmerizing hill station in Kerala.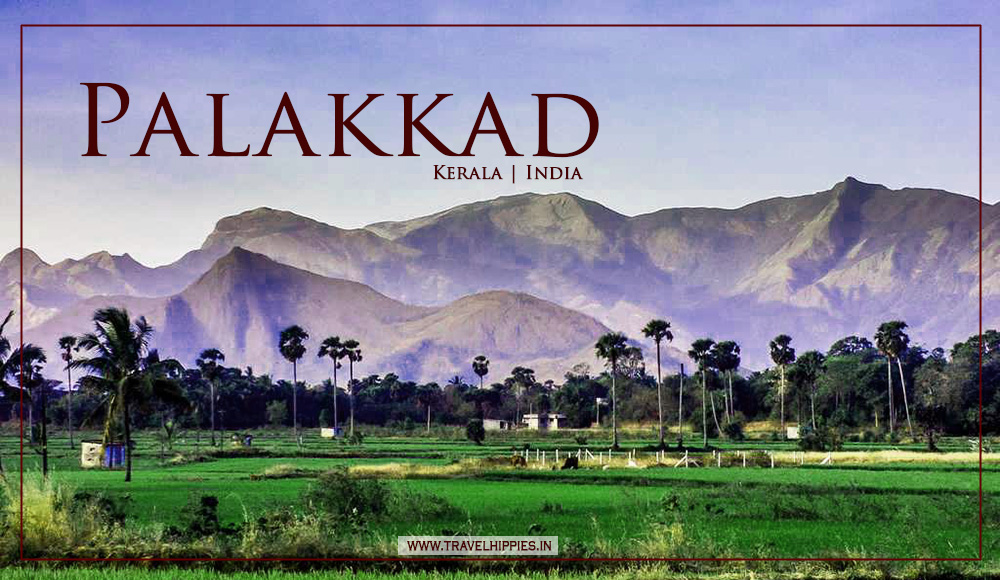 The mesmerizing fields with the backdrop of hills,  a majestic fortress and a number of ancient temples make Palakkad a must-visit hill station in Kerala PC : K V Gopalkrishnan
Palakkad Fort
First up on the list is Palakkad fort. To get familiar with the culture and ancient era of this town, you must pay a visit to Palakkad fort. Commonly known as Tipu's fort, this destination is associated with a famous history. The first thing you notice when you enter this area is the wonderful architecture, which is way too captivating to be ignored.
Constructed by Haider Ali, Palakkad fort has a simple yet mesmerizing Hanuman temple. Locals say that the gigantic architecture of this fort was to facilitate the interaction between Coimbatore and this city. The fort has a scenic surrounding. Additionally, it is known for tranquility. Tourists who want to unwind after hectic activities can visit Palakkad fort and spend some peaceful time.
Malampuzha Reservoir and Garden
Malampuzha Dam is the largest dam in Kerala. It is located at a height of 355 ft. Right in front of the reservoir, there is a special tourist spot known as Malampuzha Garden. The entire garden is covered with grass and greenery. Overall, the atmosphere and landscape around this tourist spot are pretty serene yet effortlessly stunning.
The garden is located at a distance of 10 kilometers from the main city. Though the bus services are available, you must hire a taxi or cab for a convenient experience.
Kava Viewpoint
Another wonderful tourist spot that should be included in your list of places to visit in Palakkad is the Kava viewpoint. This weekend getaway spot looks rejuvenating during monsoon. This viewpoint allows tourists to admire the beauty of the surrounding mountains and a tranquil Kerala Landscape. Also known as 'the womb of the raincold', Kava viewpoint is the first region to form the rain clouds in Palakkad. This weekend getaway destination is only 14 kilometers drive from Palakkad town.
It is a peaceful location where you can spend 3-4 hours just strolling through the place and cherishing the natural beauty of Palakkad. If you are exploring Palakkad with your family, then the Kava viewpoint is a must-visit destination. You can even capture selfies near the picturesque backdrop and share it on your social media and with friends.
Rock Garden
Rock Garden is the most popular tourist spot in Palakkad, Kerala. Opened in 1996, Rock Garden receives more than 25,000 tourists throughout the year. Rock Garden can be seen on your way to Palakkad. It is located at a short distance from the Malampuzha dam. The Garden accommodates some beautifully crafted sculptures, mosaics, and artworks that are created by the popular artist named "Nek Chand".
The unique part about these sculptures is the materials used for their construction. These artworks are made of broken crockery, waste materials, electrical fittings, tiles, damaged washbasins, ladies bangles, and bicycles. Nek Chand has crafted the beautiful structures of males, females, gods, and animals using unique items.
The background boasts colossal mountains and scenic views. You will also come across little habitat of birds and their rain shelters here. An 11 kilometers drive from the main city will lead you to this top tourist attraction.
Kalpathy Village and Temple
Located at the borderline of Kerala and Tamil Nadu states, Kalpathy is one of the most gorgeous temples in Kerala. It is a 3 kilometers drive from Palakkad. To explore the beauty of Kalpathy village and this captivating temple, you must visit Palakkad during the Kalpathy Rathotsavam festival.
The residents of this village were considered professional scholars, scientists, and musicians. On your way to the Kalpathy village, you will find delicious pickles, curry powders, and special Kerala spices. Buy it as a souvenir to show it to the people back home.
Palakkad city has historical, spiritual, and natural attractions. The city is a one-stop platform for tourists who want to explore Kerala hill station to its fullest.
How to Reach Palakkad
Palakkad Rail Junction is connected to all the major cities. You can take a flight to Coimbatore located at a distance of 48 km and then take a train to reach Palakkad. Regular trains and buses to Palakkad also ply from Thrissur, Pollachi, Guruvayur and even Bangalore.
If you wish to combine the famous attractions Rent a car in Palakkad with a driver and visit all the nearby places. Renting a car with an experienced driver would be the most convenient option if you wish to continue northwards to Munnar and adjoining hill stations.
Want to Checkout Similar Places?
Pin this to read it later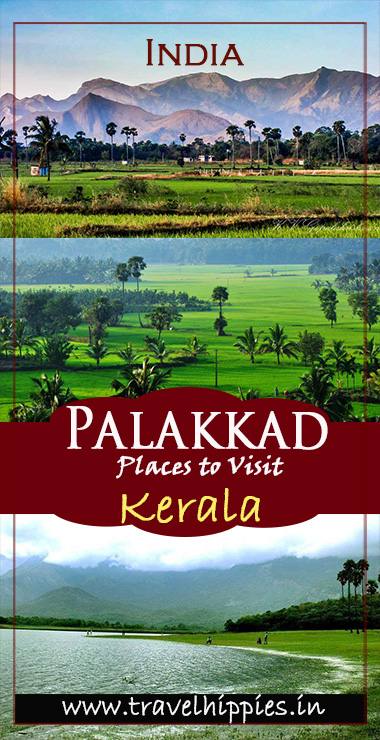 Follow me on