While most travel crazy youngsters have the question 'How to afford Full-time Travel.', I have taken this initiative of bringing on the travel secrets of the urban nomads. These travellers have either successfully completed a gap year or are traveling by shifting their careers.
Here is the man who doesn't hold any degree but fulfils his dream by being a wordsmith. He is a poet, an artist and spreads the magic of his talent as he travels.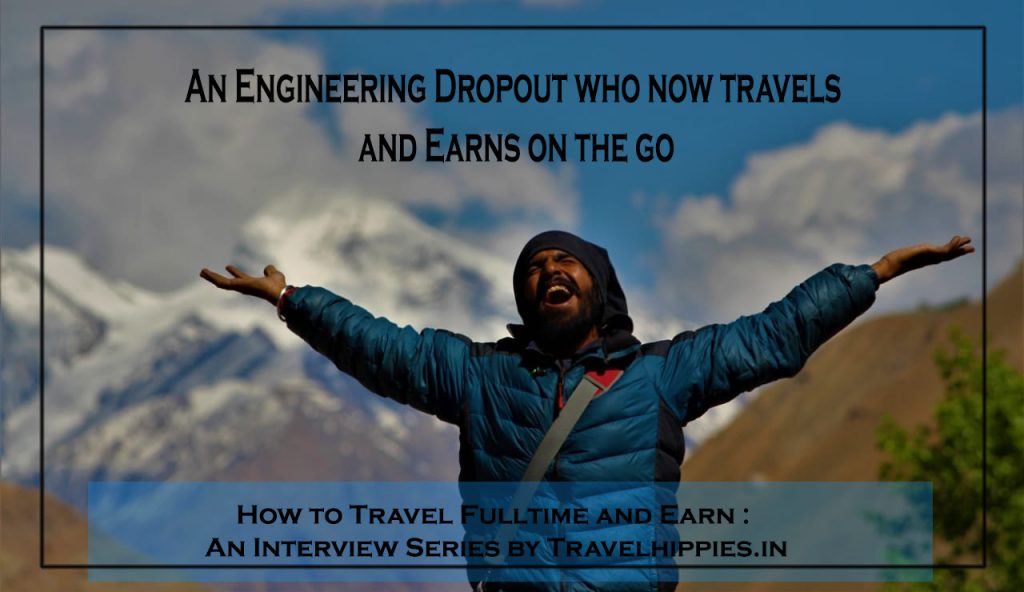 Let's see who this Traveller Bhagvan is
I am Bhagvan Das. I was born in Barmer and I did my schooling in the same small town.  I also shifted to Jodhpur for high school studies. My family background is as simple as every other Indian middle-class family. Add on bonuses which I have, My family is a typical Marwari family. Everyone is business oriented and something like travelling as a nomad is not even a wild dream of a madman.
Sowing the Seeds of a Nomadic Journey
As I did my schooling from Jodhpur as well while my family lived in Barmer, every alternative weekend I used to go home. This six hours journey of 225 km in general compartment of train planted the seed of traveling in me. For these six hours, I was all on my own. I had to take my own decisions and could choose what I wished to do. This very feeling of freedom is the reason why I started travelling. My first journey out of Rajasthan was in 2011 when I was in the first year of Engineering. One random day I decided to go to Jammu Kashmir to see snow ( that was a dream come true for a boy born in Desert). These were the days when the term of traveling nomads or backpacking wasn't even known to me.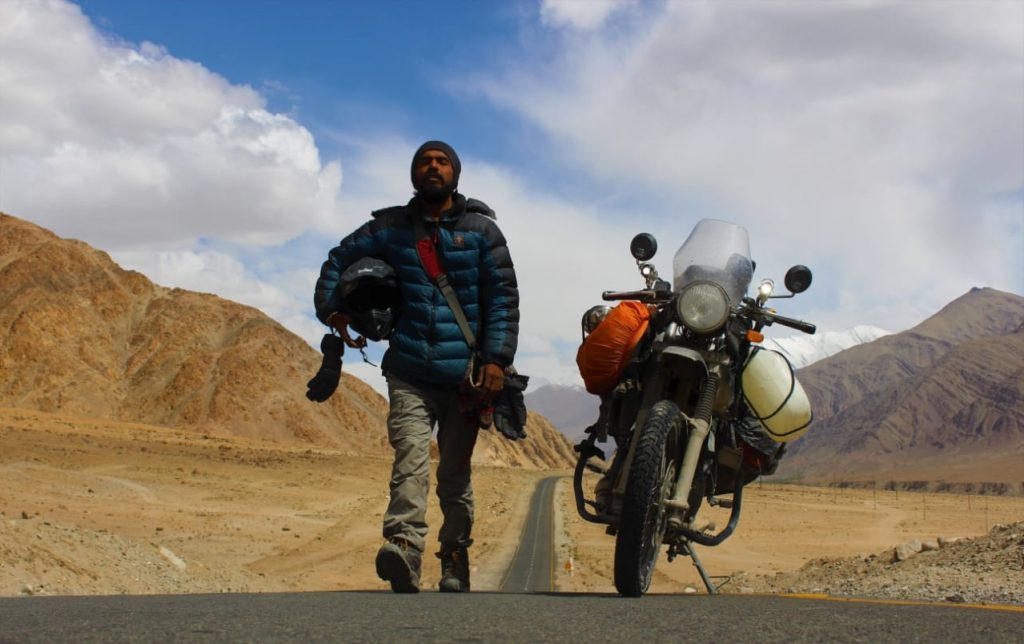 The Idea of Full-time Travel
If I had to answer what prompted me to travel, the answer would be "Books" without any second thought. I read a lot of books wherein I got to know about the world, places, people, culture and so on.  I decided to go out there in the real world and experience what I had just read. I wanted to know how does it feel like not to be aware of where I will sleep at night or from where the food will come.
5 Years of Being a Nomad
I am living this way since July 2014. Instead of covering a lot of places I prefer to spend more time in one place. Leave out Northeast India, I have dwelled into unknowns of rest of India. Since the last two years, I am roaming around different mountains of Himachal and Jammu Kashmir.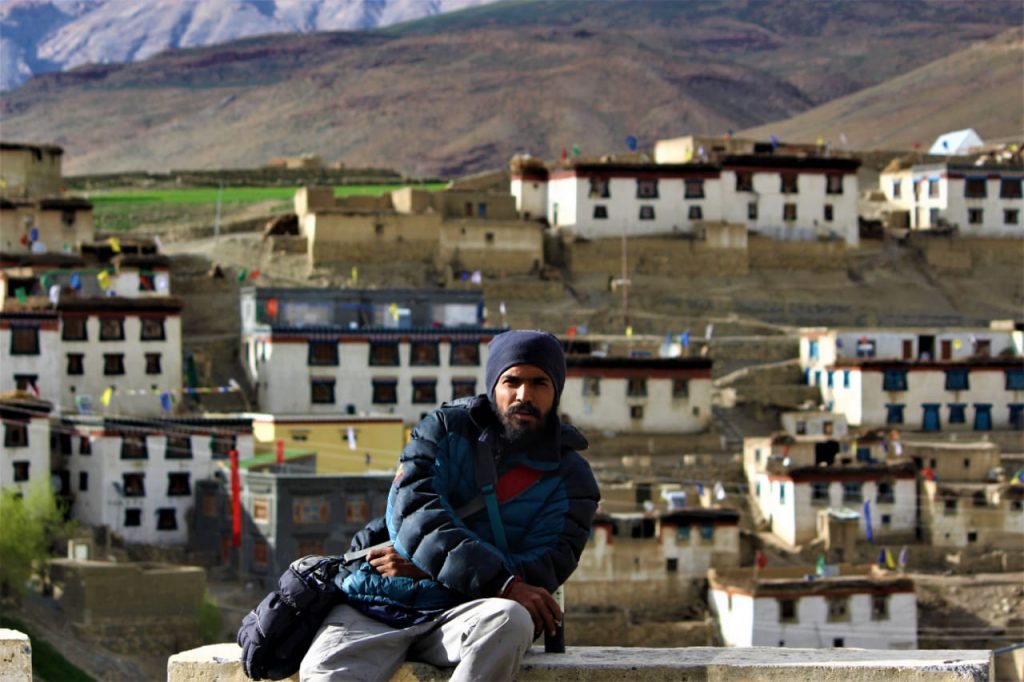 Not an  Eligible Candidate For a 9-5 Job-taker
I never had a conventional job because of being a drop out without any degree.  I am not really eligible for any regular job. The last project I worked for was to set up an online retail shop for a home decor and furniture company.
Savings and Earnings: Does money matter?
I started traveling full time ( never had this idea at that time ) right after when I dropped out of engineering. During college days I used to do some part-time work for money such as writing project papers or drawing for my seniors. I was very good at engineering drawing (thanks to my father). So, I used a make good money by drawing for others. When I left college I had 16000 on me.
No Regrets
I don't regret any of my decisions apart from when I cannot afford to buy some books. That is only time when I get a second thought. Nowadays, I find all my favourite books online and no more regrets.
Alternatives to a Well-paying job
Well, there are lots of jobs out there for one who wants to and can work. I have worked as a tour guide in Jodhpur, as a site-supervisor in a construction site in Mumbai and God and many other such odd jobs as I kept shifting from one city to another. I never had this phase where I was without a job for a long period that I have to serve out of it. I have done a lot of odd jobs.
If I give a figure my monthly expenses will be around 12k to 15k but there are days when I spend more than that and in some months as little as 2000. Other than food and accommodation, I spend most on books, Alcohol and cigarettes.
Earning on the Go
I have multiple options to earn while traveling. Initially, I did a lot of odd jobs for money as I mentioned earlier. After that, I started writing. Especially product descriptions have been the main source of income for three years. I used to write for furniture, home decor and home furnishing ( I chose this range of products because my family was involved in the same industry and I have a profound knowledge of this line ). Even currently content creation is the main source of income for me. And this can be done from almost anywhere in the world.
I roughly earn around 40-42k monthly just from my writing projects.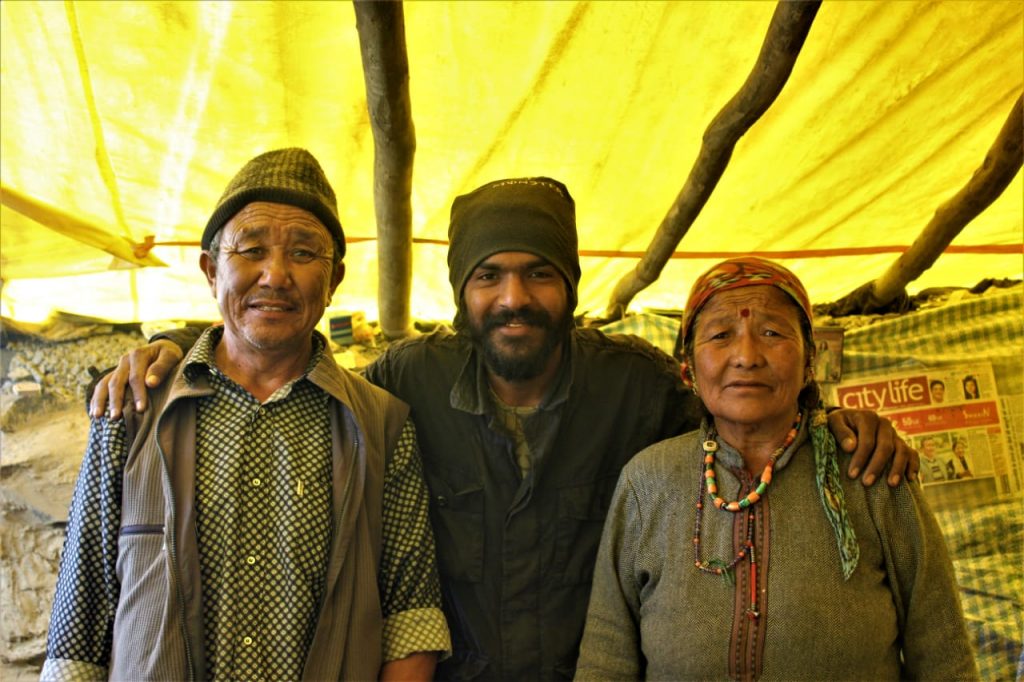 Helpful Websites/Apps
I was not very fond of the Internet until 2017, still, I am not. There are some websites which give me access to ebooks without creating a hole in my pocket. I am frequent on Quora and Goodreads.
Does Bhagvan know his Future?
I don't know. I never made any future plans. Maybe I will go to Ladakh and live in a remote village.
Message from Bhagvan
This world is so good and very bad at the same time, we will get only what we can give. If you know what you are doing and if it is a right thing to do, you must do it. Be open to everyone.
A Concluding Note From Me
I have known Bhagvan through a few of his poetical posts on facebook. If you ever get time, do scroll through his profile for some mindblowing composition. As he rightly pointed, be open to everyone, I would say be open to everything. Explore your talents no matter what the world thinks about you or what your certificates/mark sheets say about you. An engineering dropout is now living his travel dream as a description writer! There is never a wrong time or too late to change your profession if you are passionate about it. However, you would have got an idea about how much you can earn if you just randomly follow the freelance writing. No doubt there are many out there who earn in lakhs by just freelancing as a writer. Patience, compromises and constant persuasion can lead you to your ultimate goal.  —- Purvi Kamaliya
Pin it Now, Read it Later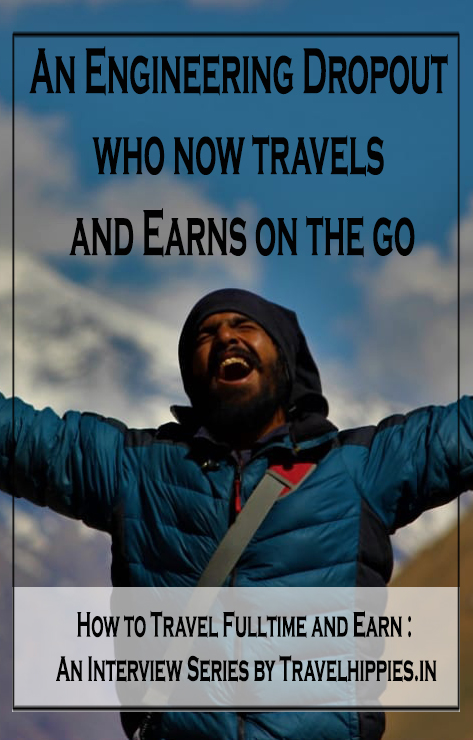 Read more from this series
How do I Afford to Travel As a Jobless Nomad 
Follow him on
How to Afford Full-time Travel