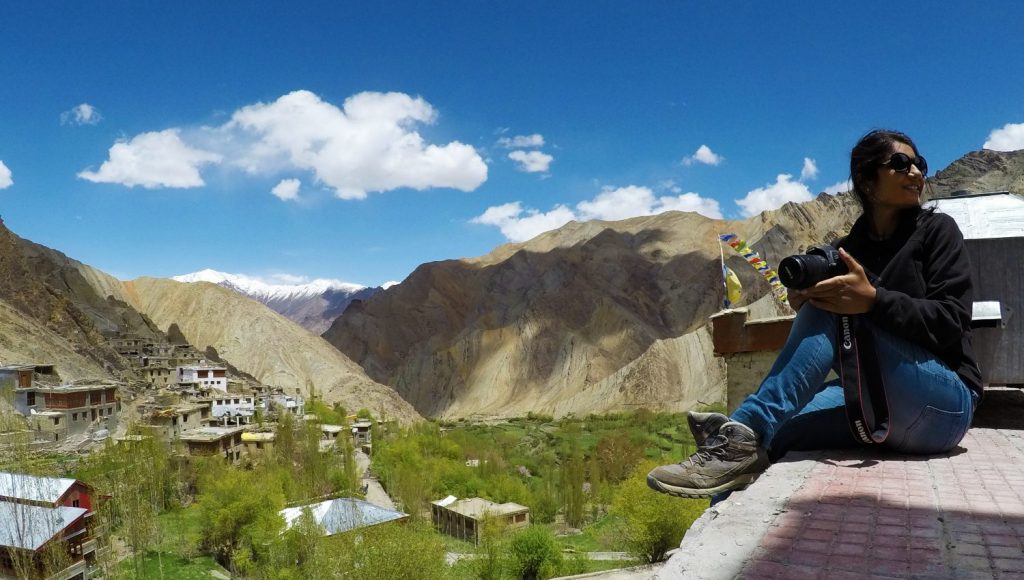 I started with my great travel dream in the year 2013. I remember the day when I was rejoicing the deposit of my first salary and had booked three back to back treks with the hopes to find the cure of my incurable cravings to venture into the wild. My first wild venture of an extensive trekking in the golden granules of Thar Desert only added to my travel addiction and landed me into the Himalayas for around a month-long trekking and cycling endeavour. I had gone solo for the first time. The palpable symptoms of my first solo journey immediately subsided in the company of a  bunch of strangers who later became my best travel buddies.
Since then I have hardly looked back, and have headed as high as 16000 ft in the snow-clad mountains of Himalayas to 11 meters deep into the romantic blue waters of the mystery islands of Andaman and Nicobar.
And the journey is 'To Be Continued…' forever.
I have almost become a nomad considering the flexible job as a teacher in Mumbai as I left my job and have become a full-time traveller and writer; the road is my only home as of now. Offbeat travelling has always excited me and thus I  explore the culture and the ethnicity of each place I visit. I have started penning down my travel experience and plans to help all the addicted spirits who are bitten by the travel bug.
Chapter 2: Couple Travel
So, I found a life partner in a travel buddy! We explored more of each other while trekking and travelling in YHAI groups. He has supported all my solo journey throughout and finally, we decided to become travel partners forever.  Not that we needed any vows or the rings, but we made it official for the society for the sake of our families, in 2019. From 25th January onwards, most of my frugal journies would also be accompanied by Vinod Tarikere who is an engineer by profession, social enthusiast by passion.
Travelling the whole world, devouring all its beauty, seems to be quite a difficult task just in one life. I believe that's the reason most of the ancient civilizations believed in an afterlife. The one (probably the travel-crazy people like me? ) who couldn't travel enough, keep on haunting the oceans, forests and other beautiful places famous for paranormal activities.?
So, don't wait till your afterlife, keep reading about amazing places, stay inspired and keep travelling to new places. Join my journey and get your mandatory dose of inspiration in your mailbox by subscribing to my blog.
You can follow me on Facebook and Twitter for updates on my current travel to the awe-inspiring destinations.
Check the beautiful pictures of my journey on my Instagram.
---
Scroll Through My Travel Guides
India 
Jammu and Kashmir | Rajasthan | Gujarat  | Madhya Pradesh | Uttar Pradesh | Uttarakhand | Himachal Pradesh | Tamilnadu | Karnataka |  Goa  | Andhra Pradesh | Maharashtra | Punjab | Haryana | Arunachal Pradesh | Bihar
Europe
Spain | France | Belgium | Netherlands | Germany | Czech Republic | Austria | Denmark