Inspired by Shivya Nath's posts on responsible travel and the importance of choosing an eco-friendly homestay, I took this pledge of opting for only homestays in the year 2020. Trust me, it was way more difficult to search for a perfectly eco-friendly homestay in India. After going through almost a hundred websites, I finally found Ocean Deck Beach Homestay for my road trip from Bangalore to Goa. This lovely home of Mr. Vinay seemed to me like a dream home that I could never own. Soothing tranquillity, enchanting music of the sea waves interrupted by the sound of the local birds and a pleasant ambience combined with natural living at Ocean Deck Homestay was an experience in itself.
Sometimes, you may go to a place to tick off the list of must-see attraction but the homes like this make you want to practice the art of doing nothing. Or let us name it as an 'art of soaking in nature'.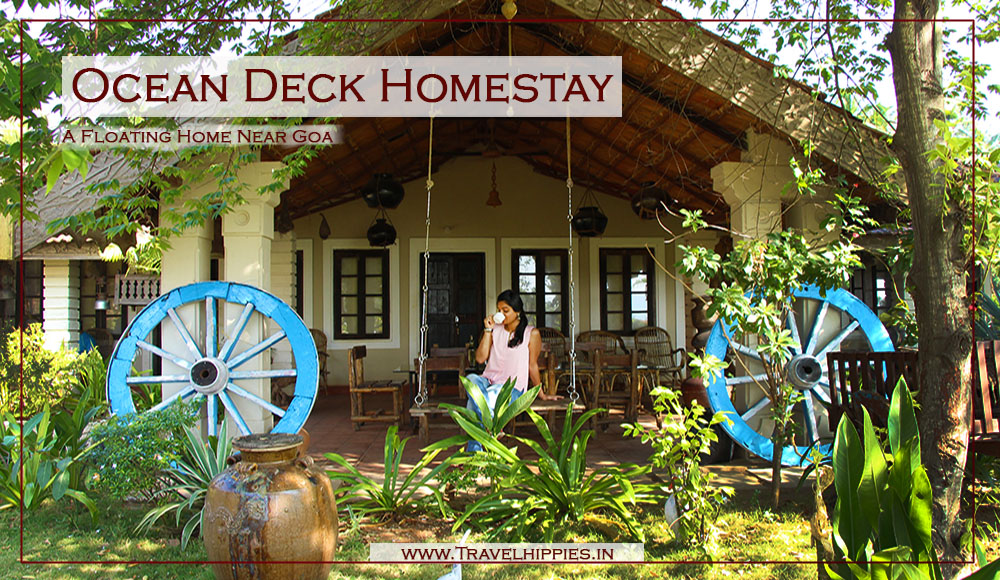 Where is Ocean Deck Beach Homestay Located?
It is perched on the bank of the Devbaug beach in Karwar. The place actually witnesses the backwaters joining the Arabian Ocean at the beginning of Devbaug Beach. Karwar can be said as yet another cousin of Goa after Gokarna. If you are on a long journey and wish to spend a day at not so crowded place then Ocean Deck Beach Homestay is perfect for you.
View from Ocean Deck Homestay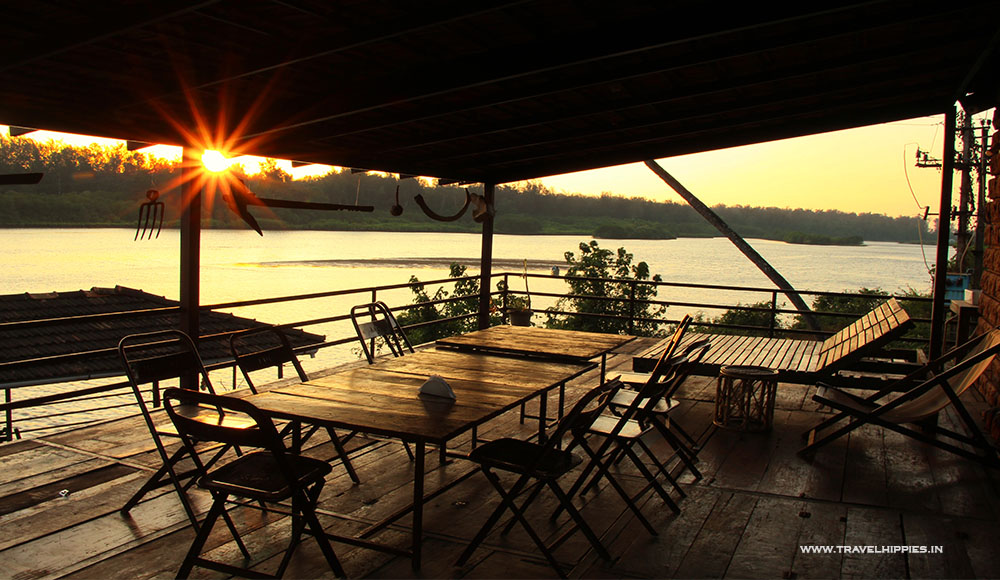 The sublime untouched beauty of Karwar is all worth a splurge. Their premium room has a huge private balcony with this view to die for.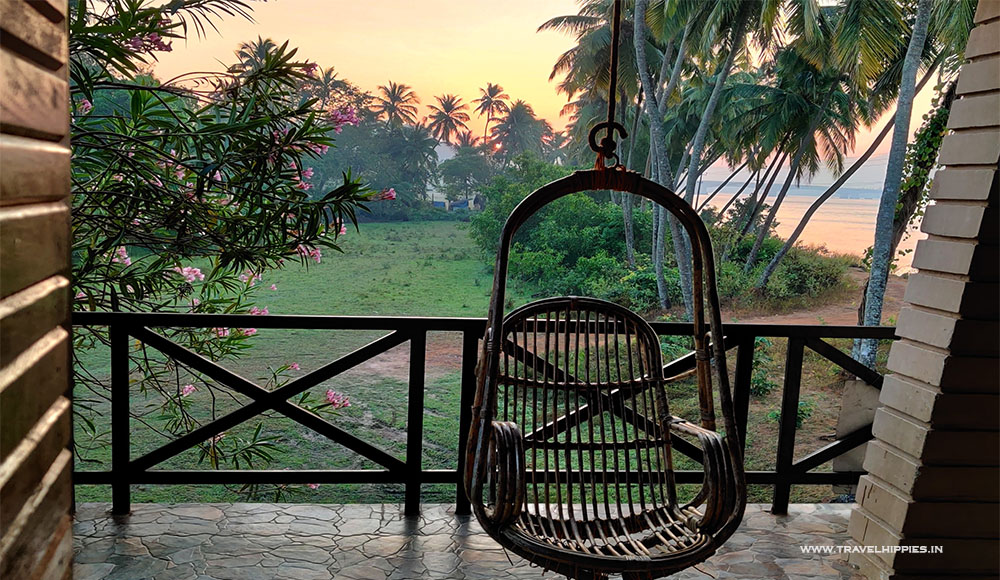 This homestay is blessed with the view of the sky oozing colours both at sunrise and sunset. While your doors open to a soothing sunrise, the windows showcase the most sizzling sunset.
Eco-friendly Practices at Ocean Deck
Mangrove Plantations
Brought up in a family where forest conservation was a profession, Mr Vinay had always believed in saving nature. With his intention of giving back to nature, he has started this drive of mangrove plantation. Every guest at his home would be asked to sow one mangrove seed which is then nurtured by Mother Nature.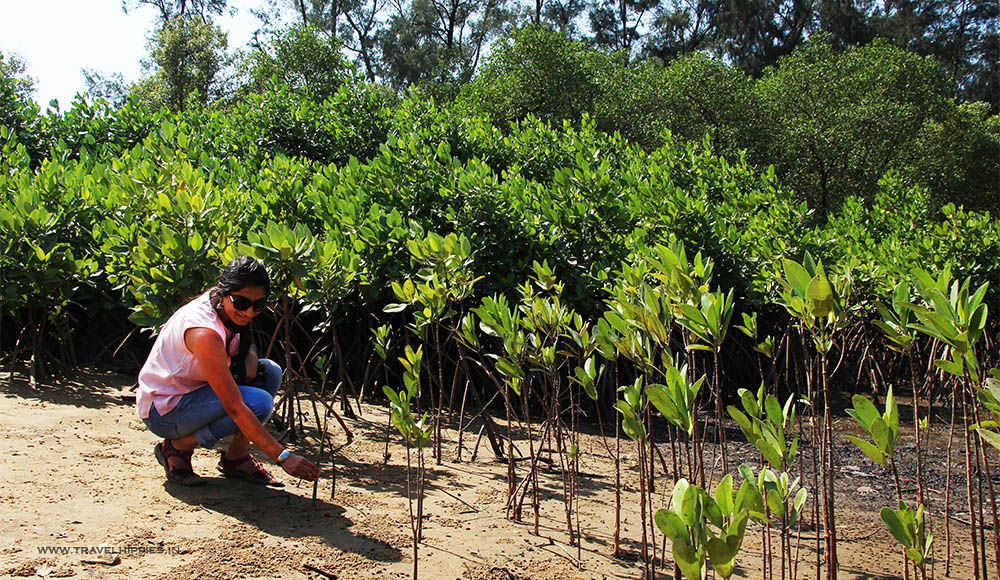 Recycled and Reused Decor and Furniture
Rather than creating a decor that may land-up in the trash after a few years, he has used all the antiques brought from different villages and gave a really classy look to his place. His kitchen is also equipped with earthenwares and traditional equipment.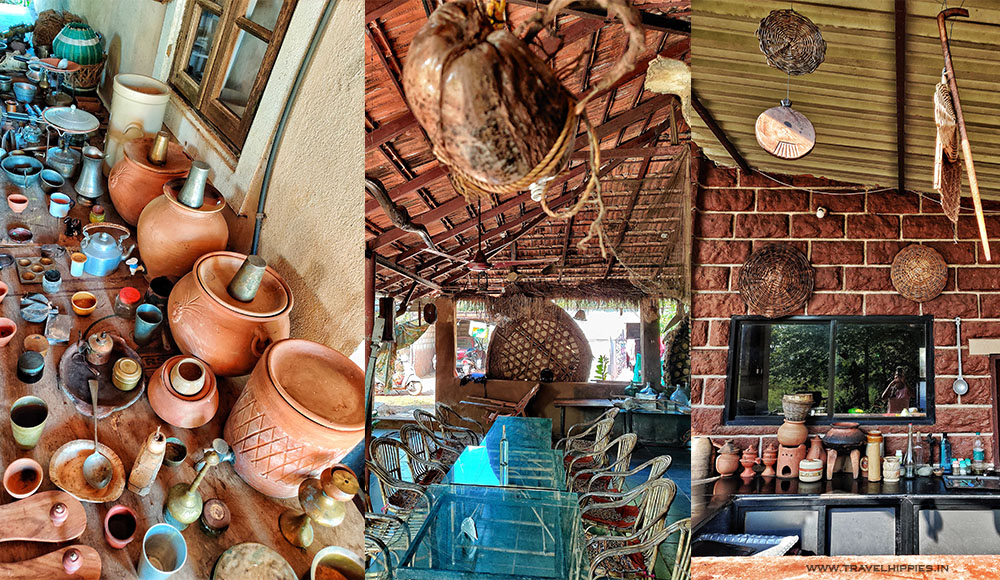 Cottage Rooms and Premium Rooms with Views
The idyllic location on the backwaters deck comes with jaw-dropping views of sunsets and sunrise. Wish goodby to the sun spreading beautiful colours right from your bed at this Ocean Deck Homestay in Karwar.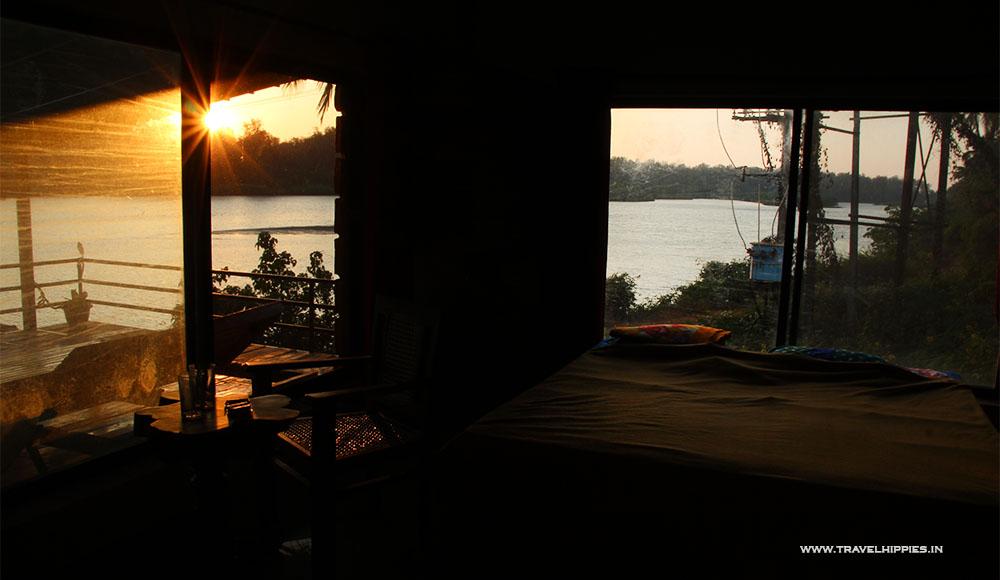 The rooms come with the basic facility of a clean bed, blanket and an attached bath.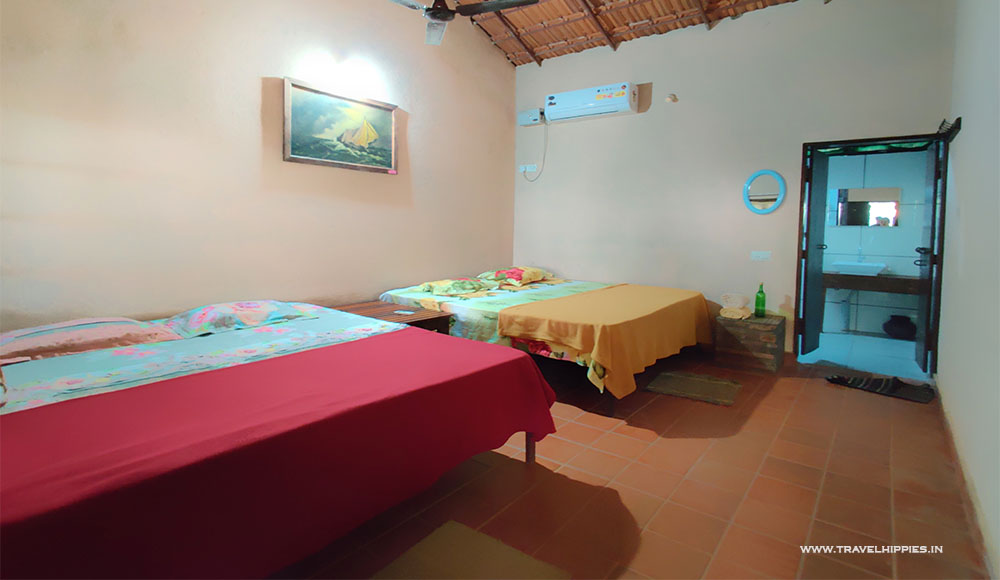 Scrumptious Food Cooked with Love by the Locals
Food, food and more food. If you would search for the best food in Karwar, you would surely end up at Ocean Deck. The kitchen here is open for all even if you are not staying here. You must try the sea-food (If nonvegetarian) and Konkani meals especially the curries.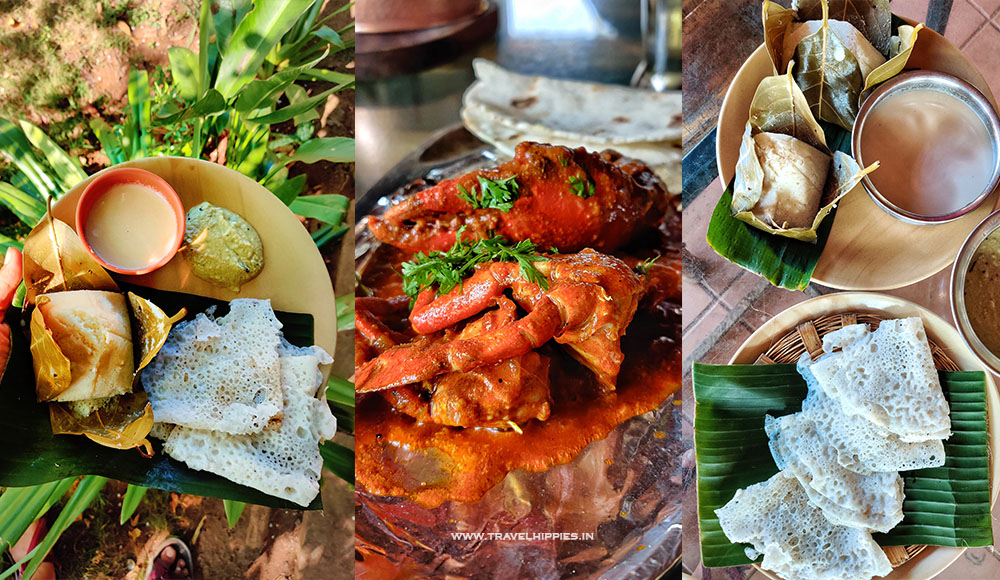 The local ladies cook every dish as if being cooked in their own home. You can see them working here exactly the way your mom and the ladies of the house may do.
daal, pakoda, bhindi fry, mirchi bhajji, fries, rasam-rice, tandoori paneer and what more !! There isn't a fixed menu at this home. Everything that is local and seasonal is served with love. You are also spoiled for choices and can inform the kitchen staff if you are craving for anything specific.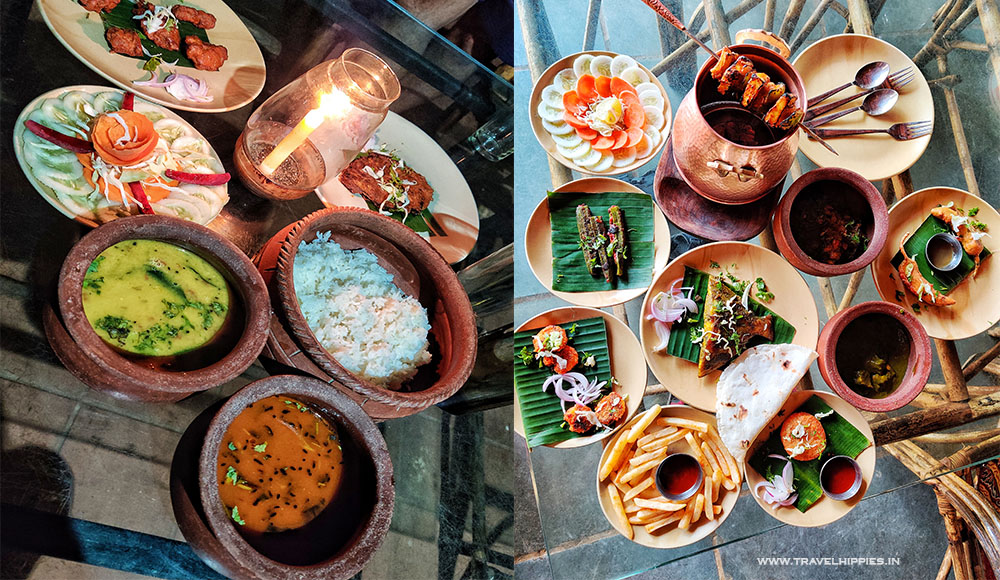 Trekking, Kayaking and Coracle Riding with Ocean Deck Home Stay
As much as you would love staying at this beachside homestay in Karwar, you would also be thrilled with the activities you can do here with them. Coracle riding in the backwaters to Kayaking all the wat towards the Kali River Bridge, it is absolutely exhilarating to float on the sea in the lap of the hills. Dev Baug Beach walking, Tilmati beach trekking and speed boating are among the other watersports to enjoy.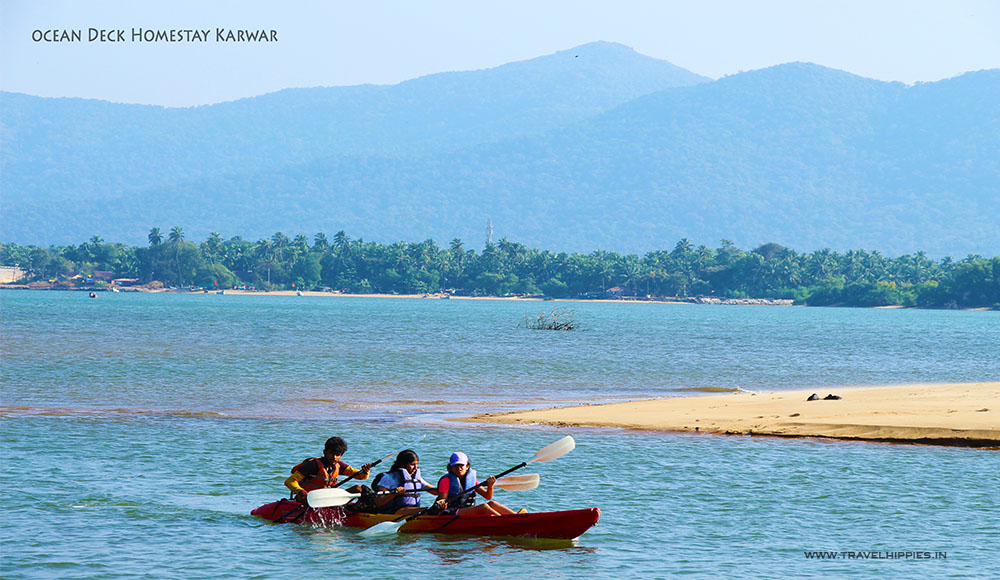 The Team That Supports Mother Nature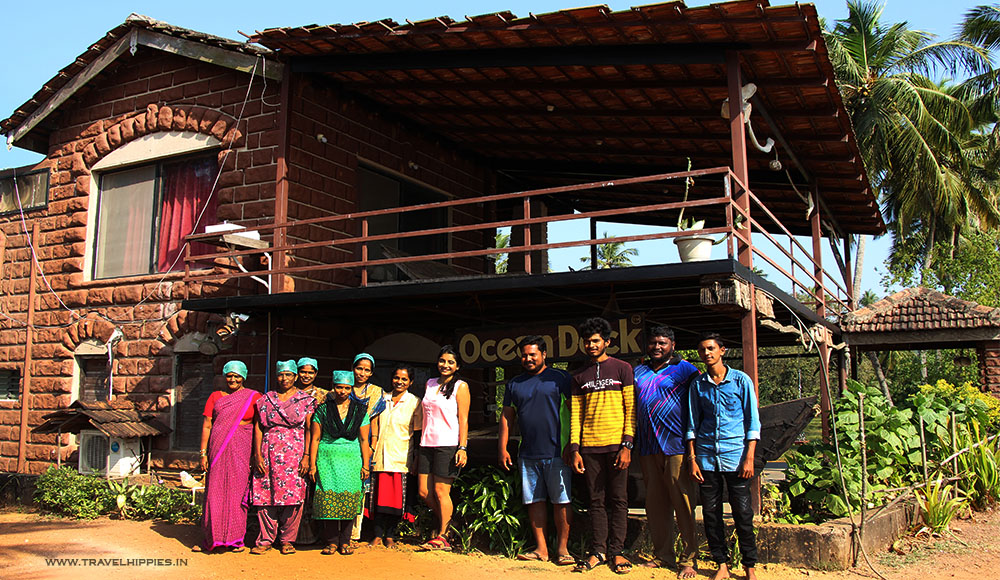 Contact Mr Vinay – 93429 94358
How to reach Ocean Deck Beach Resort
By Road: It is just around 2 km of diversion from Goa-Gokarna Highway at Karwar. Google map guides you well and there is not much of network problem while reaching. Anyone on your way would also correctly guide you to Ocean Deck Beach Homestay. Riding a bike from South Goa to Karwar is also the most feasible way if you want a day-long escape.
By Train: Karwar is connected to all main stations of India. There are regular trains from Goa/Gokarna to Karwar.
By Bus: You can take a bus from Goa/Gokarna/Bangalore to Karwar.
Travel Tips
Carry an umbrella in any season to be safe from the scorching sun at noon.
Carry your refillable water bottle if you are planning to trek or beach-walk.
Apply mosquito repellent while around the home as nature welcomes all kinds of creatures.
Also, explore nearby villages for some rural vibes in the early morning. Most homes play classical music and traditional devotional songs.
Pin it Now, Refer it Later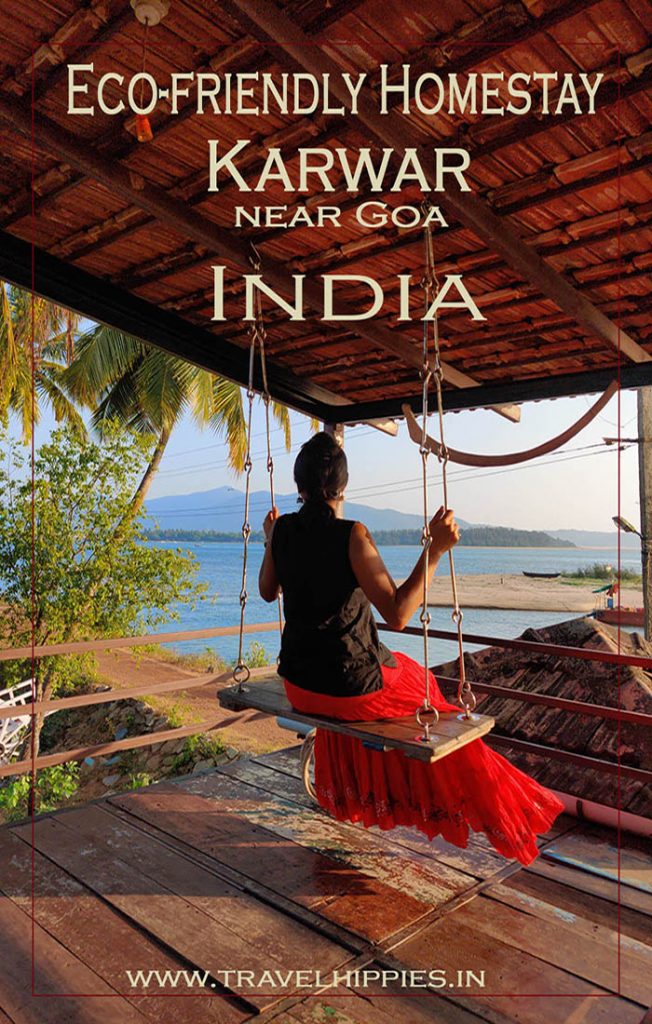 Follow me on