Manali in Himachal Pradesh has long attracted tourists, particularly during the summer months, when entire India suffers the wrath of the unbearable heat waves. People need a quick escape in the Himalayas and they usually end up in Manali making it a crowded junction. The ease of access from New Delhi and Chandigarh also made Manali a popular weekend getaway – just catch a comfortable evening bus and wake up in Manali the following morning. While getting to Manali is certainly an easy deal, it has unfortunately lost its originality with such soaring popularity, and with it, any possibility of getting a peaceful holiday experience. From Manali to Old Manali to Vashishth, all connecting towns have become a touristic chaos. And camping near Manali, somewhere away from the town is the only option to escape the madness.
So in search of something more peaceful, and suggest my readers about a better alternative to Manali, during my last year's stay in Himachal Pradesh, I ended up in the Buddhist town of Sethan, at Footloose Camp.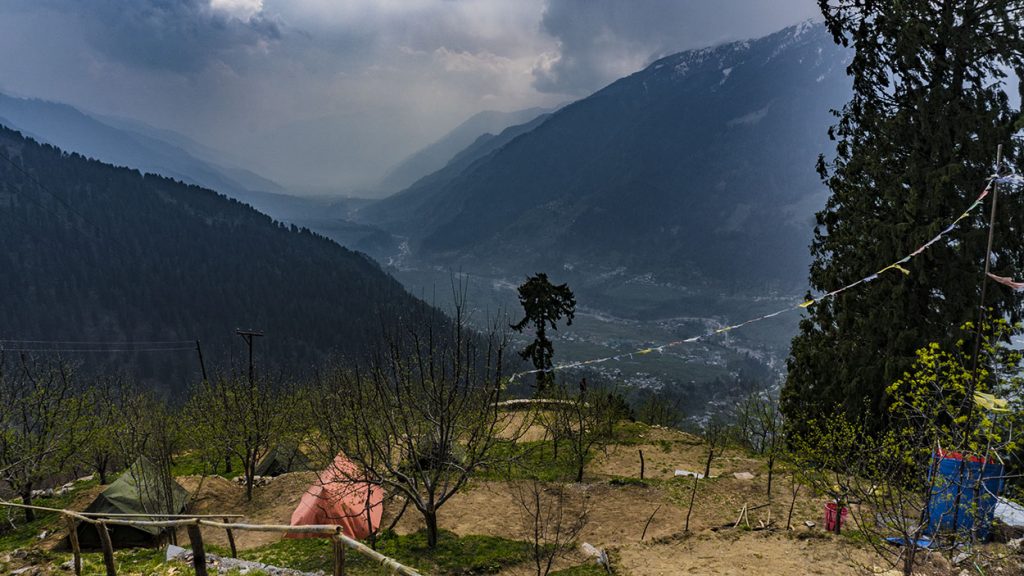 Located 15 km from Manali (or a 45min ride) Sethan takes you to a world rather unusual. Situated at about 700 metre higher than Manali, Sethan, at 2700m above the sea level promises a peaceful ambience where tourists seldom pass. From its 35+ hairpin bends, the road to Sethan offers some of the most thrilling views of Kullu Valley. And if you dare to climb a few mountains, you can even catch a quick Ariel view of Manali from a distance. And this makes Sethan, one of the best places to camp near Manali.
Why I Recommend Sethan and Camping there
Well, for anyone planning a holiday in the mountains, the biggest motivation is getting a peaceful experience while enjoying the little luxuries of life, and that was the reason why Manali became popular at first place. Sethan's connectivity to Manali (via road) makes it easier to access Sethan even for everyone. Just drive 15 km and you're there. The only problem is, however, there is no public transport to Sethan – which, in a way, kept Sethan untouched and secluded in its own pretty way.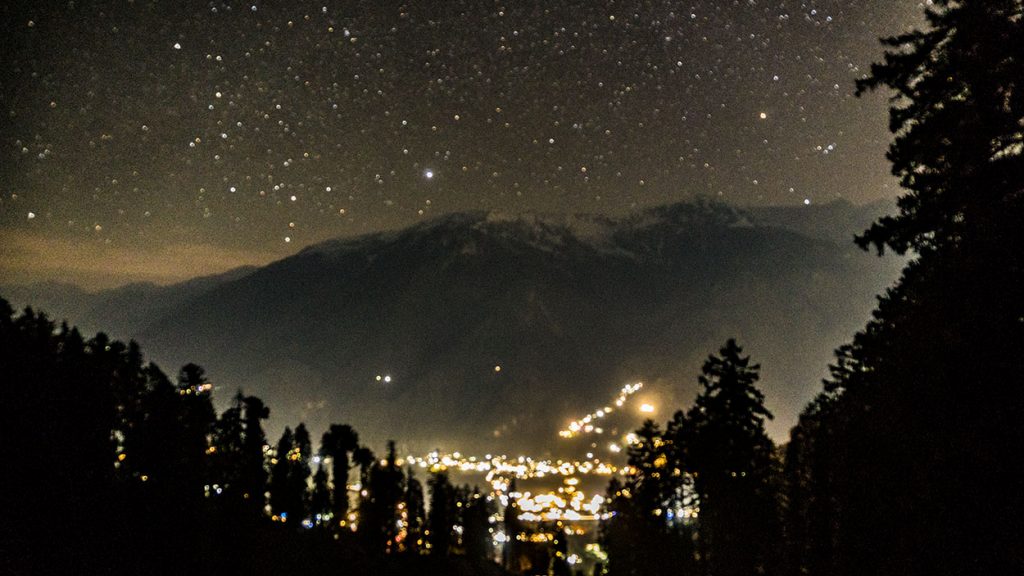 So, if you're driving to Manali, you can drive all the way to Sethan. But if you're coming by bus, readily available taxis make it easier for you to get to Sethan. A taxi would cost about 1500 Rupees per trip and if shared between 5 or 6 people, the cost should not be a problem. And then again, with accommodation in Sethan being cheaper than it is in Manali, you're anyway going to cover up the costs.
What To Do In Sethan apart from Camping
If you're visiting during summer, the best thing to do in Sethan is camping – while soaking in the most magical views you can find in the Himalayas.
Trekking and Hiking is another popular thing. It's from Sethan that some of the popular treks, including the popular Hamta Pass trek, starts. If you trek a few more days from Hamta pass, you can even end up in Spiti Valley – the original home for people living in Sethan.
Speaking of people living in Sethan, they're the original migrants of Spiti Valley and the adjoining areas of Tibet. So another thing to do in Sethan is exploring the Tibetan Buddhist culture, with friendly Buddhists sharing contagious smiles, with days on end.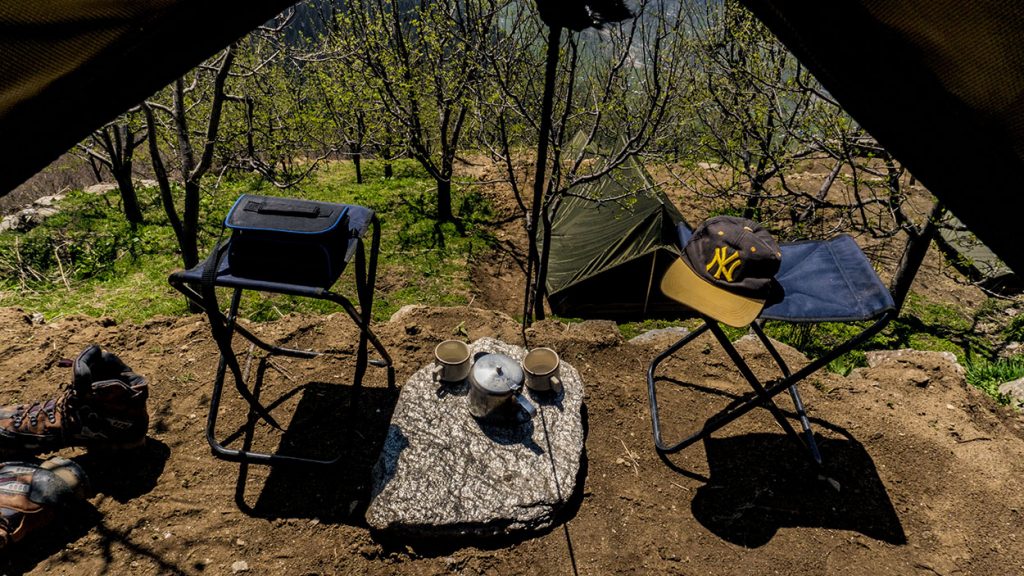 During winter, Sethan becomes a popular ski and snowboarding destination, with some of the most beautiful ski slopes in the area. Regular snowfall moreover makes it for the weekend getaways to enjoy some time with their family on the bed of glittering powdery snow, and the white village of Sethan.
Where To Stay or Camp in Sethan
Unlike Manali, Since Sethan is a very small town, accommodation options are fairly limited. Speaking of my experience, however, I can personally recommend Footloose Camps in Sethan for its magical views and great hospitality. While I visited it, it was not yet open for the local tourist but for the experimental or occasional stays. I was fortunate enough to be there during its early establishment. And now, it has become one of the favorite destinations of the trekkers and mountain lovers. So, be ready to meet some fellow travel enthusiasts.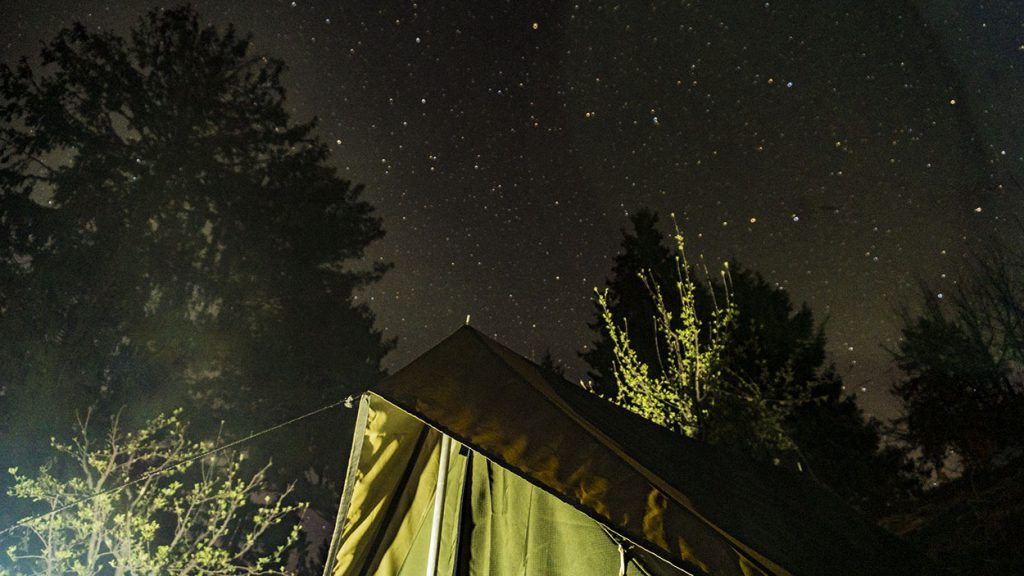 Started by a fellow travel blogger and a full-time nomad, Footloose Camp promises all comforts of an intrepid. With its open roof bathroom (to catch the sky as you shower) and spacious tents, the campsite also promises a memorable time in Sethan (or of your original plan of staying in Manali and ruining a peaceful holiday!). The campsite is moreover located in an Apple Farm, making the entire experience precious for the romantics.
So, pack your bag,  contact Footloose Dev and head to Sethan now.
For how much? for just 1200 INR including all the meals and stay per person.
Also, read about these
Pin this now, Refer to it later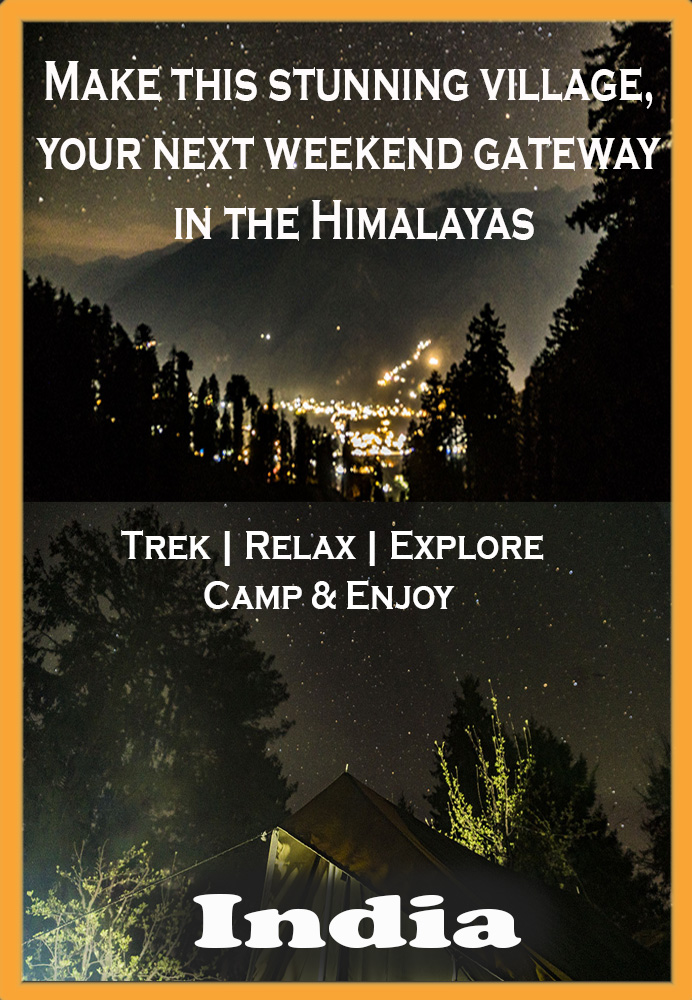 Follow me on