India is blessed to be a Peninsula, and even more blessed to have variety of aquatic creatures with whom you can dive and enjoy the under water heaven. Here is the self-researched and experienced diving sites which I found the best in the country. Read on to get the contact details to book your dive at the best site.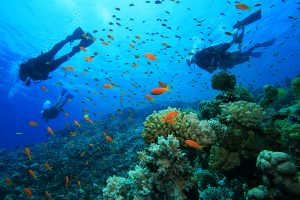 Andaman and Nicobar Island:
This site can be rated as the best after LAkshdweep Island at a reasonable cost. If you are planning a leisure trip or a family trip with your family to Andamans then add the diving venture should not be missed out.
Diving Sites:
Diving Cost: INR 3500/- incuding HD videos and photos
Instructors:  Approved by PADI
Contact Person: Mr. Sajan, Eco Villa,Beach 2, Havelock Island, Andaman 744 211                                             Web site: www.havelock.co.in
 Netrani Island AKA Pigeon Island (Karnataka)
One of India's most exciting Scuba diving experiences is offered by this island at Western Coast of the country, near the temple town Murudeshwar off shore Bhatkal. You can also plan visit to the Murudeshwar beach and the gigantic Shiva Linga around 16 km from Bhatkal and 60 km from Mangalore. Form Bhatkal you will have reach the island by boat. The fishes here are common inhabitants of Arabian Sea. Other variety of marine life includes turtles, Great Barracuda, white and black tip sharks, Stingray and stonefish.
Many Package tours are available for this place for the tourists but for a true traveler just the inspiration is enough. It's just an overnight journey from Mumbai, Pune and Bangalore. Other nearby attractions are Karwar beach and Goa.
Cost:  minimum 3999/-  Including equipments and pictures
Luxury packages available up to 15000/-
Contact:

[email protected]

   No. 09822182402
Or you can directly reach and deal/bargain with the package providers.
Pondicherry
The diving sites near Pondicherry are as mesmerizing as the town. You can club the leaves with the weekends to enjoy a leisure trip to the town along with an underwater adventure with the untouched natural coral reefs of the ocean. You can expect to see a stunning marine life almost like Andaman and Nicobar Islands.
The famous diving sites:
Four Corners
Temple Reef
Aravind's Wall
Cost : INR 5000/- 7000/-
Contact: Temple Adventures
[email protected] , 09940219449
Ii is an experienced diving organisation since years. Associated with PADI they also train divers in advanced diving courses. (Do try for discounts)Package booking and group diving may provide you some discounts.
Tarkali (Maharashtra)
This Place in Malvan region has grown very much famous among the Mumbaikar owing to its beautiful marine life and underwater adventure like snorkeling and scuba diving. The bright school of fishes, dolphins and wild designs of coral reefs will give a refreshing weekend experience different from the mundane city life and exhausting parties and night outs. Water biking, kayaking, banana boat rides, parasailing are some other tourist attraction here.
Cost: 1500/- including videos and photos
20 minutes underwater
Contact:

[email protected]

  No: 8007019808, 7030896271
Contact: Bhadrakali Underwater Services – Mr. Adkar 9422143036, 9420366633
Contact: Shamika Scuba Diving -Mr Pravin: 09404163204, 8806462900
Grande Island (Goa)
Being a tourist hub Goa has flooded with quite a large number of scuba diving agencies and instructors. The water at a few sites has good visibility and clarity. Besides Grand Island, Angria Bank near Goa is another world-class site for scuba diving.
Famous Dive Sites:
Sao Jorge Island
Wreck
Davey Jones Locker
St. George Reef Wreck
Cost: Starts from INR 5000/-.
Enjoy your magical time in the underwater heavens….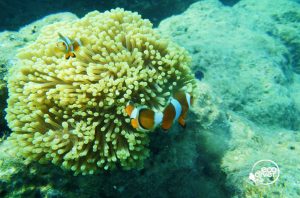 This might also guide you well
Self Planned Trip to Andaman and Nicobar Islands
Scuba Diving – An Underwater Journey
Barataang – An Encounter with the Tribesmen
Havelock, The Beauty of Andaman and Nicobar Islands
# Best Scuba Diving place India