"Hey dude, you are walking in a cycle lane," I heard a young boy saying this to a couple enjoying a romantic walk along the canal. "Sorry man, can't help it. Everywhere there are just cycles, where do I walk, hah!" the man answered looking a bit annoyed and funny at the same time. This is the realistic views of tourists on "Cycling in Amsterdam".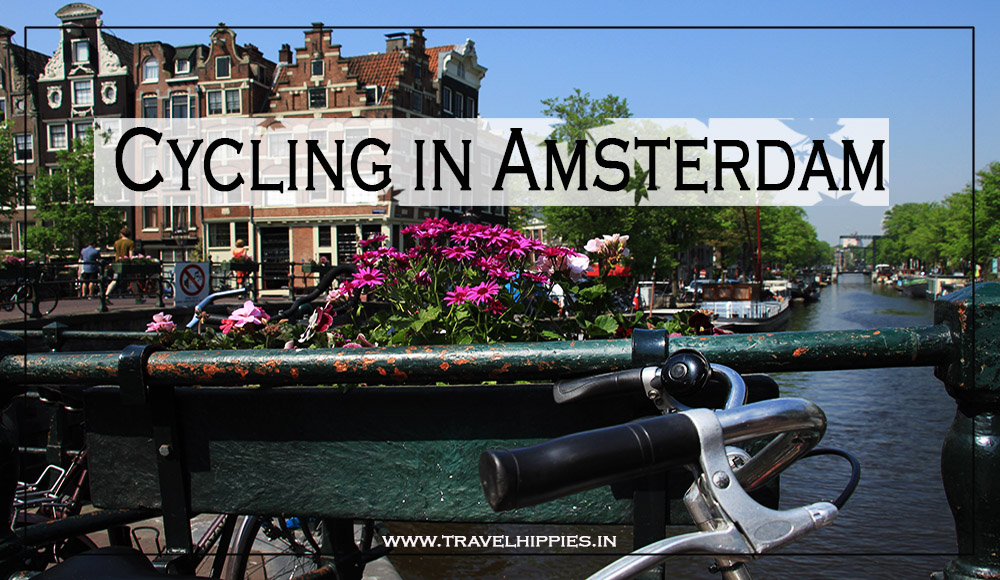 Well, your first impression of Amsterdam would probably be the same. This city has more cycles than people and also has more parking-lots for cycles than for anything else. With more than 800K cycles, it is aptly called the Bicycle Capital of the World. (Surprisingly, the title is now taken away by Copenhagen and Utrecht.)The number of bicycles exceeds four times the number of cars. Despite being the most touristic city, this place has something different to offer to the people of all interests and background. And cycling through the city is the best way of exploration.
Why Should You Choose to Rent a Bike in Amsterdam?
Cycling would give you that most needed freedom to cross through the narrow lanes of the city.
It would also create an ease of exploration if you are visiting for a short duration.
You can plan your own route without depending on a public transport.
You can take a detour and can also cycle in the green parks of the city.
Let me remind you here that the public transport in Amsterdam costs 3 Euros for each ride which is almost double the amount you pay in Paris.
Even your 24 Hours pass would cost you way more than what you would pay for a cycle.
No need of any canal tours or bus tours when you have a cycle. Also note that the canals in Amsterdam are equally crowded. Bus Tour in Amsterdam can be annoying with all traffic jams.
You can even carry your cycles in the Public ferries to cross the Amstel River.
Bike Rentals in Amsterdam City
The way it is too easy to cycle in this city, it is even easier to rent a bike here. Every lane and corner has a bicycle rental shop. However, the one which you will come across everywhere is "The Black Bikes Amsterdam". It is one of the Bike Rentals in Amsterdam that would let you rent a bike from anywhere in the city and would also let you drop it at any of their shops. I had preferred the same for my city ride.
They have a total of 14 locations and cycle repair spots all over the city. And thus, you can rent a bike from near to any railway station where you get down, use it to your hostel and also depart to the station on the same bike. This totally cuts your public transport cost. Moreover, the rental charges decrease with the more number of days. For an instance, a handbrake bike costs 13 Euros for 24 Hours, 9 Euros for upto 4 days and just 6 Euros for 5-7 days.
And thus, Bike Rental is the cheapest mode of transport in Amsterdam.
Cycling Trips in and Around Amsterdam – My Experience of Riding in Amsterdam
Night Cycle Rides with my Couch Surfing Host
It was really a fun to take the super smooth Black Bike for a ride in the dark night. Most areas of the city have less traffic and thus, it was all the more fun to ride and stop for a quick click of a colourful reflection.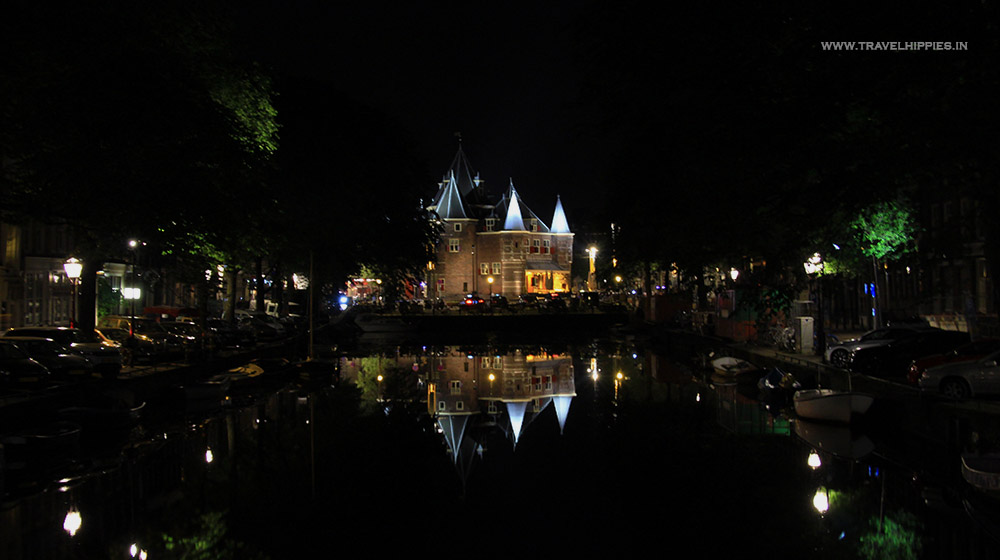 I hardly remember where all we went by bike as I kept following Sitesh, my host. However, I can bet that we had covered almost all the tourist attractions and areas on our cycles. Amsterdam also lets you cycle through its museum. Yeah! it is the only city that has created a cycle path through its Museum. It is located right behind the IAMsterdam Sign.
What was the best part? Parking it anywhere near me and sitting for some cool breeze.
Cycling in the Parks
The green plants and shrubs were oozing their spring beauty. The flowers and birds looked more like ornaments on this beautiful green attire of Mother Nature. The scenery of Vondel Park mesmerised me at every step. Cycling has never been racing or speeding for me. But, the beauty around this place slowed even my normal speed. I am sure, the snail would be moving faster than my cycle.
It felt as if I was sitting on a ride where the majestic sceneries kept passing by me. I wouldn't have been able to complete all the must-visit parks of Amsterdam if I hadn't been on a bike.
Vondelpark, Ooster Park and Wester Park were best experienced on a cycle.
To the Land of Colourful Houses and Windmills
It was a sheer experiment to cycle all the way to Zaandam and Zaanse Schaans on my Black Bike. The ride was smooth and even in the winds, it didn't demand much effort. Only if it had a pouch on its handle, it would have been easier for me to navigate. The only problem was keeping my phone in one hand to follow the navigation and managing the handle with the other.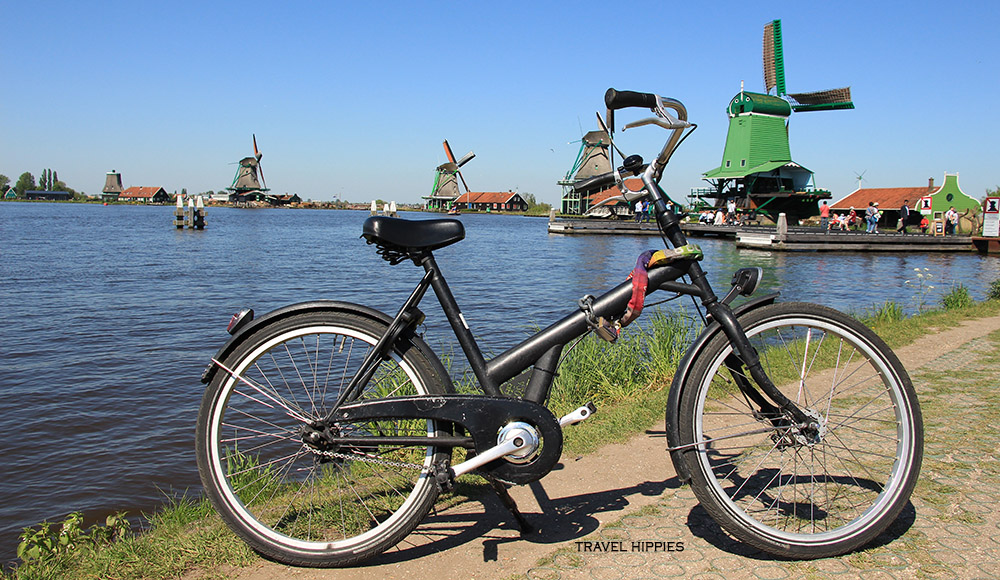 Nonetheless, it was an experience to cherish. The Black Bike ran quite smoothly on the flat roads. As I had opted for a gearless city bike, a few slops became a bit tough.
Few Tips on Bike Safety in Amsterdam
Never ever think of leaving your cycles without the provided padlocks. Amsterdam is notoriously known for the bicycle theft.
Don't park your cycles on bridge railings. It's not allowed.
A helmet is not compulsory for any vehicle that can't speed beyond 40 KMPH.
Always carry a basic first-aid kit.
Check your cycle for any damage before renting it. Click a picture and notify it to the authority if you are carrying a cycle that is already defected.
However, all the Black Bike Shops are also the repairing centres, so it is better to get it done before heading for a venture.
Check your cycle size to fix the seat as per your height.
Another problem that you might face if you are short-heighted is finding a cycle of your size. The Black Bikes are usually manufactured keeping the Dutch height in consideration.
The best option is to book your bike online that would also let you mention your height.
The stores usually run out of stock during peak season. Thus, ensure to pick your bike in the morning as far as possible.
Clarify all money matters, understand all the rules before renting the Black Bike in order to avoid paying any extra amount.
Abide by the time mentioned in your slip that is given to you at the time of renting.
Funny facts About Cycling in Amsterdam
More than 100k cycles are stolen every year and they are either sold off illegally or are thrown into the canals. Approximately, 15,000 cycles are 'rescued' from the canals within a year.
In fact, the government has to hire a separate agency to clean the canals off the cycles, restoring and putting it to reuse.
If you are wondering how in the hell do the cycles land up into the canal then let me tell you that most of the cycles are either thrown off into the canal out of anger (The way we throw our phone) while being drunk or its just the thieves who couldn't sell off the stolen bikes.
Some may even land up in the canal while drunk-riding.
Yes! the Bicycle world of Amsterdam is amazing and hilarious at the same time.
This Blog was written in Collaboration with the Black Bikes Amsterdam. However, the exploration was done independently and all the views/experiences are personal. You can read more reviews about Black Bike on Google.
Pin it Now, Read it Later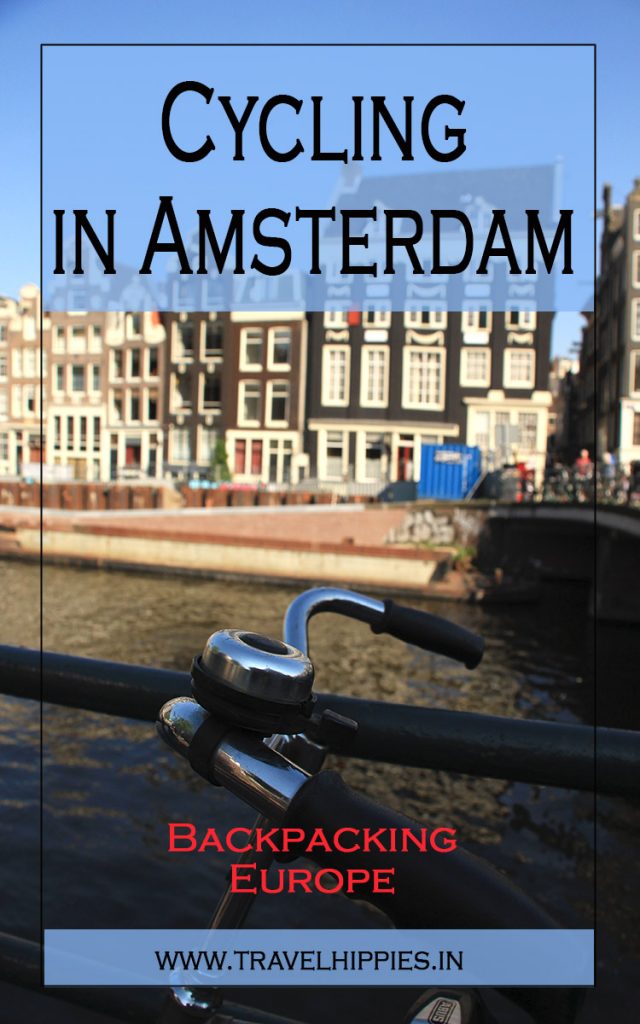 Follow me on
Content
Cycling in Amsterdam – Cheapest way to Travel in Amsterdam- Best mode of commute or Transport in Amsterdam- Why to rent cycles/bikes in Amsterdam- Bike Rental Amsterdam