We all know that Indonesia is one of the largest Archipelagos in the world. There is so much to see and explore here that every tourist would need at least two or three visits to actually do justice to all the beautiful places and landscapes that Indonesia has to offer. Apart from the various tourist attractions, Indonesia is home to a host of delicacies that attract people from all over the globe.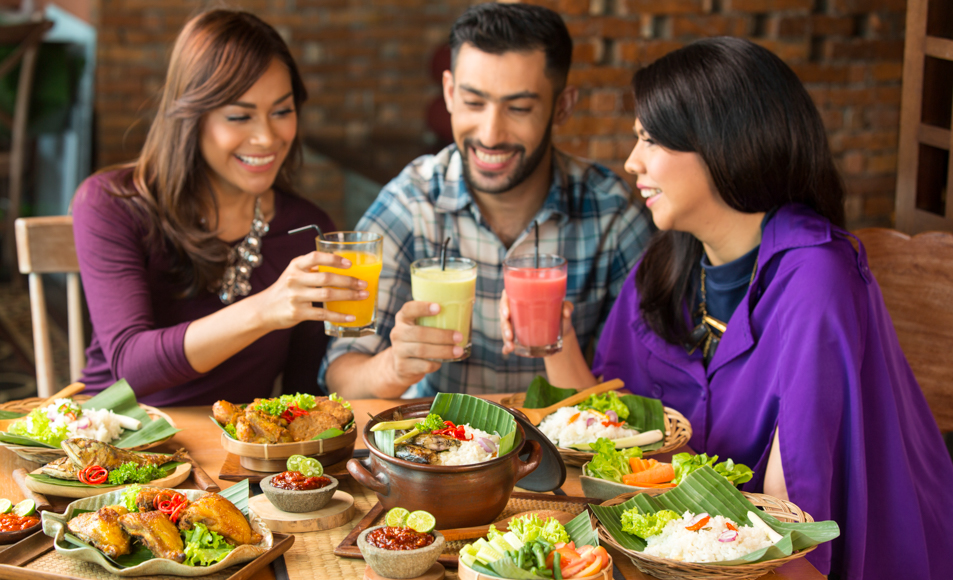 If you are planning a visit to Indonesia anytime soon, here are some must-try delicacies that you must try!
Kerak Telor
This is one of the most popular street foods in Indonesia which is found only in certain elite tourist spots. It is a delicacy cooked on charcoal and looks a lot like omelette rice made with an assortment of seasonings and flavours. The one flavour the sticks out the most in the dish is coconut. The rice is first grilled with shallots, coconut and meat, and then simmered on charcoal to give it a smoky flavour.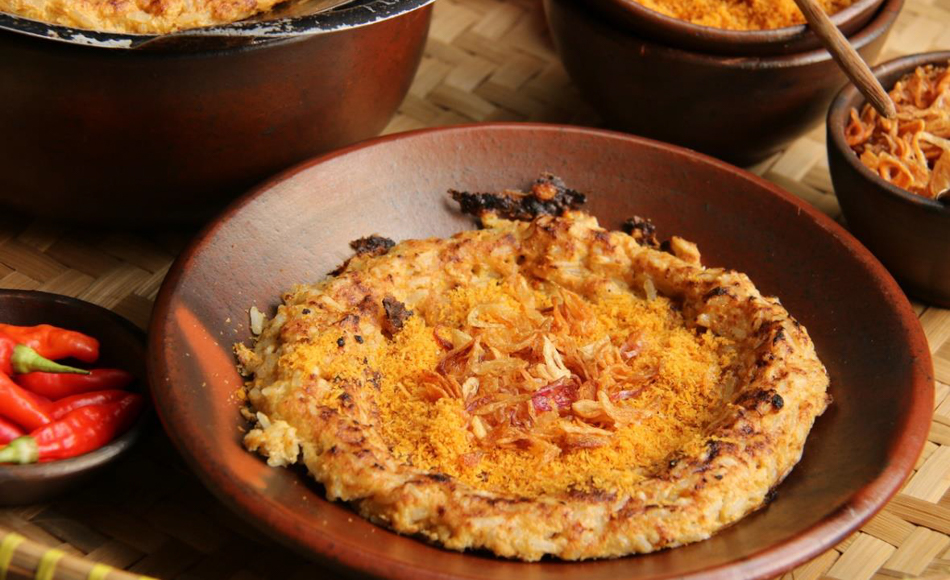 Martabak
This is often referred to as the king of street food in Indonesia. It is a fried-dish which is available both as a sweet (Martabak Manis) and a savoury (Martabak). The savoury variant is basically white flour dough that is filled with a choice of meat and eggs that are deep-fried in oil. It is then seasoned and served with a spicy dip.
The sweet one is much like a pancake that comes with an assortment of toppings and serves as a dessert after a hearty meal.
Bakso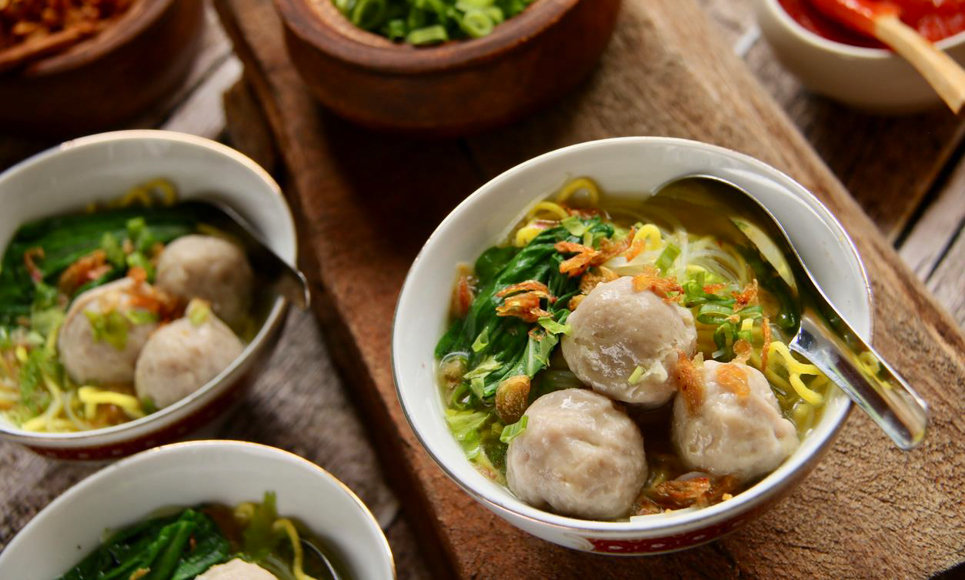 Asian cuisine is incomplete without noodles and meatballs. Bakso is a perfect combination of them both. An ideal plate of Bakso would contain meatballs dunked in a luscious gravy and a choice of white or yellow noodles.
Gado Gado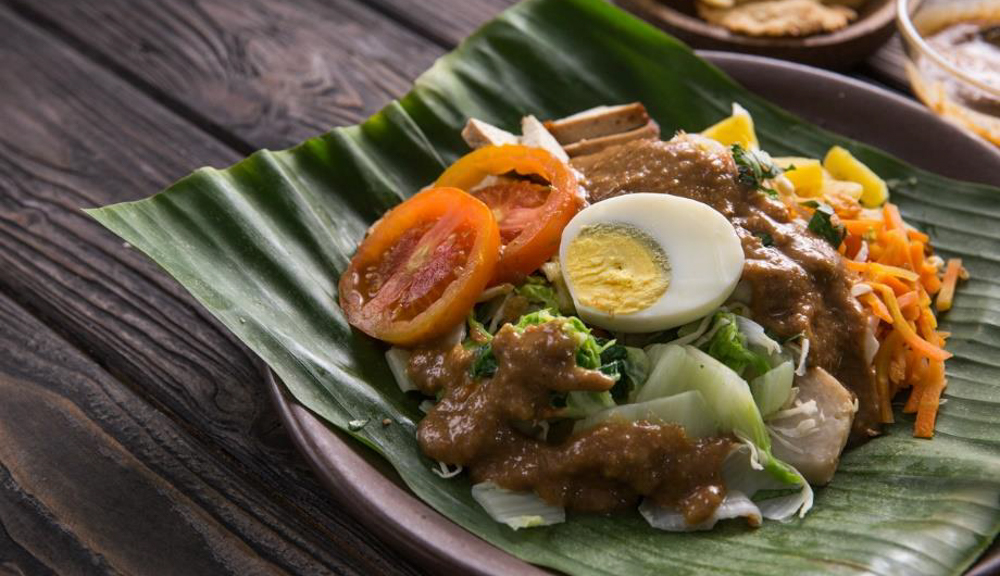 If you are health-conscious and vegetarian, this is the street food for you. It is a mixture of various kinds of greens, tofu, fried onions and sliced eggs, dressed with thick peanut sauce that is flavourful and spicy. You can also choose to add prawn crackers to it to make it a wholesome meal in itself.
Ikan Bakar
This is a traditional barbeque dish made with fish. It is served along with some sticky rice and sambal sauce. The entire dish has layers and layers of flavours that just burst inside your mouth and delight every your taste buds.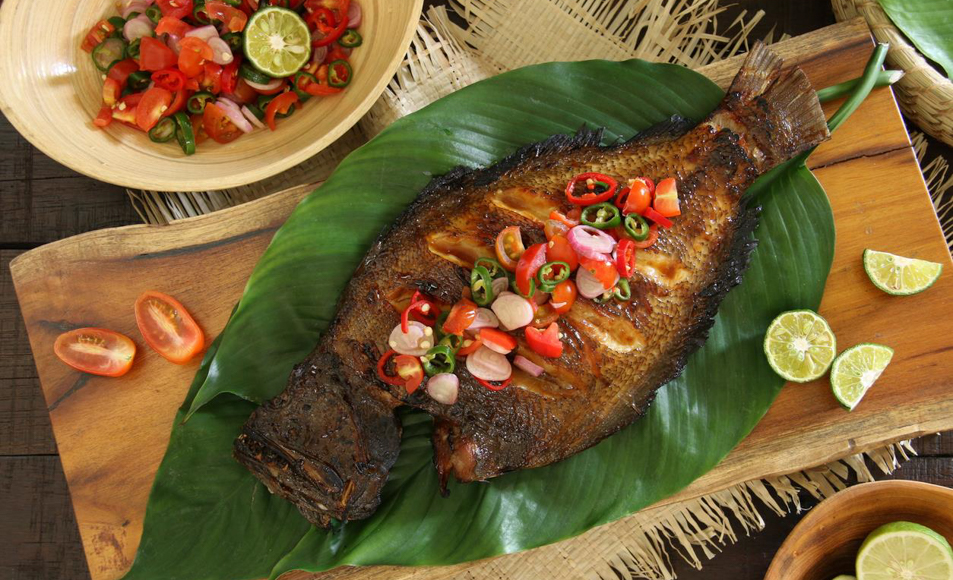 There Is Always More To Explore!
While there are many parts of Chinese cuisine and traditions that have seeped into Indonesia with time, there are plenty of individual flavours and cultural significance that is unique to this country. If you haven't been to Indonesia yet, then now would be the perfect time to travel to Indonesia and get your hands on the lovely, delectable street foods!
To explore holidays & experiences in Indonesia with SOTC click here
Follow me on