Height: 872 m.
Difficulty level: Easy
Duration: 1 Day
Trek Duration: 3-4 hours
Base Village: Ambivali
Best season to trek : Monsoon/ Winter
Estimated Cost: Rs. 350 – 400 (including Public Transport)
Contact No: (For breakfast/lunch/dinner/guide)
Hotel Kothligad: 8446869377, 8983096763, 8446880454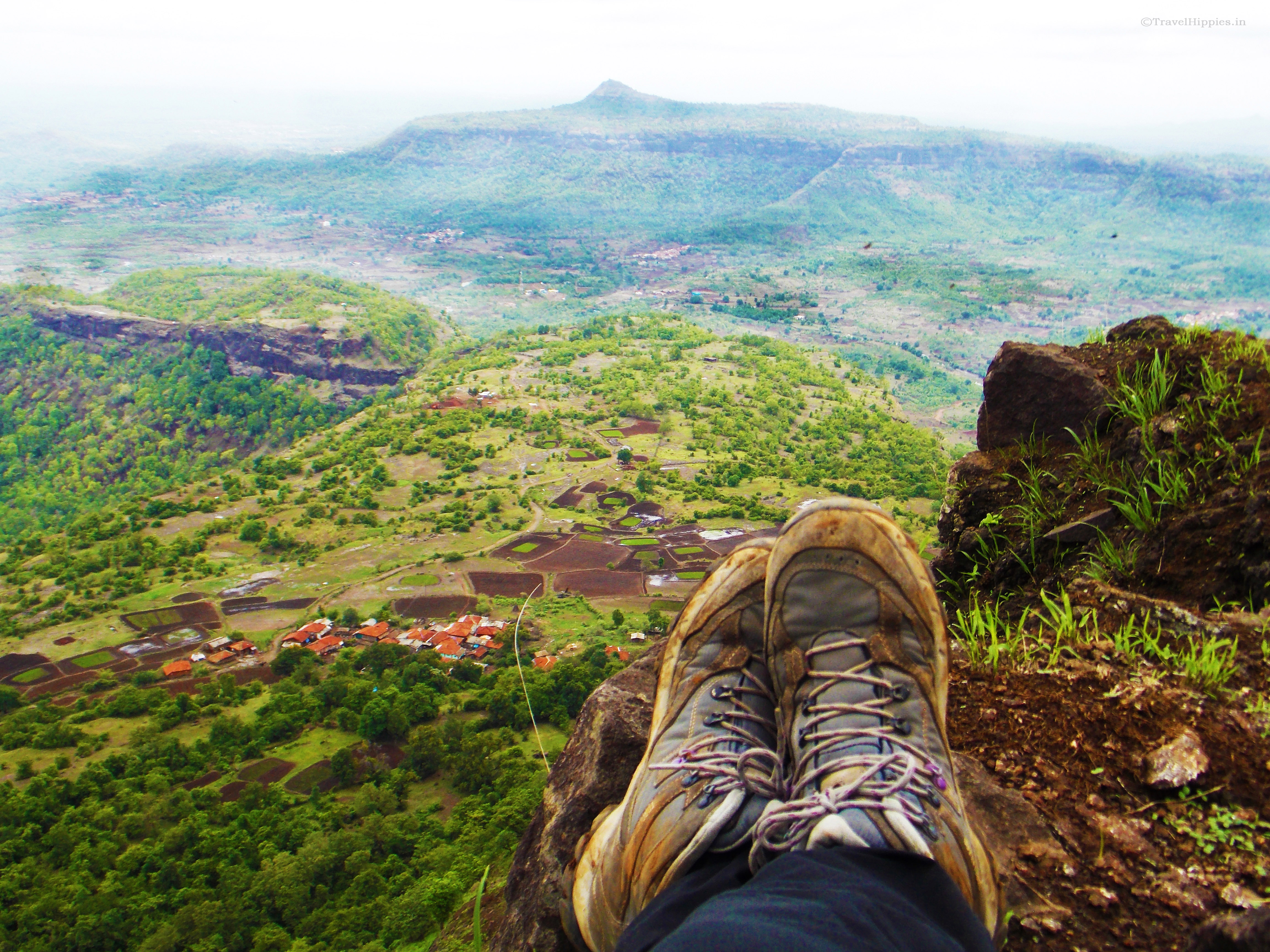 Reaching the base Village:
Board any local from central line in Mumbai going towards Karjat and get down at Neral station. Walk for just a few minutes in west exit of the station and you will see the rickshaw stand. The autos ply till Ambivali and it is shared by 8 people.
The village does not have any place to explore. So, after having breakfast you can start moving on your route.
The Trek Route:
The straight road from hotel kothligad leads to a diversion (Phata) where you need to choose the route to your left and move up. The route is a motorable route and private jeeps and bikes regularly ply through the route till Peth village. But walking till Peth would hardly take an hour even if you are too slow.
Peth village looks adorable with backdrop of Kothligadh Fort, as if it's a huge giant lording over the village. One needs to enter the village from the left trail going through the field.
Once you reach in the main lane of the village you need to continue towards your left. The climb starts once you take right on the rocky path.
The way is well marked to guide you till the top. Apart from the arrows, the children selling berries and nimbu paani on the way can also guide you well. The route is quite easy to track.
The fort:
The literal meaning of the name 'Kothligad' is a store house for the weapons. Shivaji Maharaj had conquered the fort considering its strategic location. Apparently, the fort stands like a watch house in the valley surrounded by important forts all around. The location of the fort with steep climb from all its side makes it invincible. However, during the rule of Sambhaji Maharaj, one of the attendants Manakoji Pandhya let the Abdul Kadar and his soldiers in, declaring them to be their own men. Abdul Kadar killed all the soldiers of Sambhaji and was the end of Maratha rule over the fort.
At the base of the fort is the Goddess Temple and the store house. One needs to climb the steep stairs in order to reach at the top. There are many water tanks all the way till the top of the fort. IT gives you a mesmerizing 360 degree view of the region.
Enjoy the trek to the fort and try behaving like an educated person. 😉 Do not throw your stinking waste in the fort premise or on the way. And don't forget to share your experience with us.
Follow me on Instagram for more pictures and travel stories.
Also rread these detailed guides prepared by me
Bhandadara : Camping by the Lake
Rajmachi : Trekking through the clouds
Sandhan Valley – The Valley of Mighty Rocks