Kalsubai Trek to the highest peak of Maharashtra, at the height of 5,400, ft was on my list ever since I shifted to Mumbai. Kalsubai Trek can easily be reached by train journey without any difficulty. You don't even need a guide on a weekend. There is only one route to the Kalsubai Peak from the base village Bari. You just need to follow the number of people heading to the same trail. However, this blog would explain the route in detail.
First, let me answer the frequently asked questions related to this trek :
Kalsubai Trek's Difficulty Level
Difficulty level: Moderate
Don't be misguided by the height of Kalsubai peak, trekking to this peak isn't that tiring or doesn't require any special technical help. Most people do it on their own despite reaching there with a group. Moreover, the trail is now so much frequented that there is hardly any chance for anyone to get lost.
Best Time to do Kalsubai Trek
Winter is the best time if you want to play safe and if just climbing is your aim. If you wish to enjoy the lush green surrounding and drenched into the water pools created by the falls, monsoon is for you. I personally would advise anyone for a monsoon trek to Kalsubai.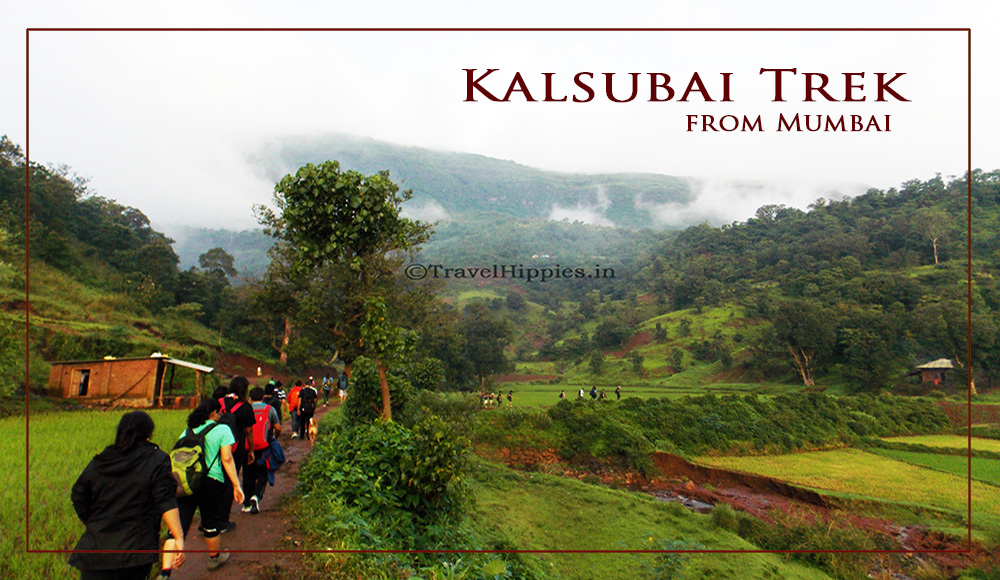 How to reach for Kalsubai Trek From Mumbai 
By road: Via Mumbai- Nashik Highway to Bari village in Igatpuri District. (An overnight journey preferable) During your day time journey, you get to see lush green fields and hills on the way.
By train: Take any train in central line till Kasara and from Kasara you can take any local bus which takes around 30-40 minutes. Or you can also opt for a private taxi till there.
Kalsubai Trekking Cost and the Contact of a Local Guide
Estimated Cost: Rs. 1200 (Depends on the guide)
Contact No: For Breakfast and Lunch/ For a guide – Kalsubai Tea Centre: 09923442273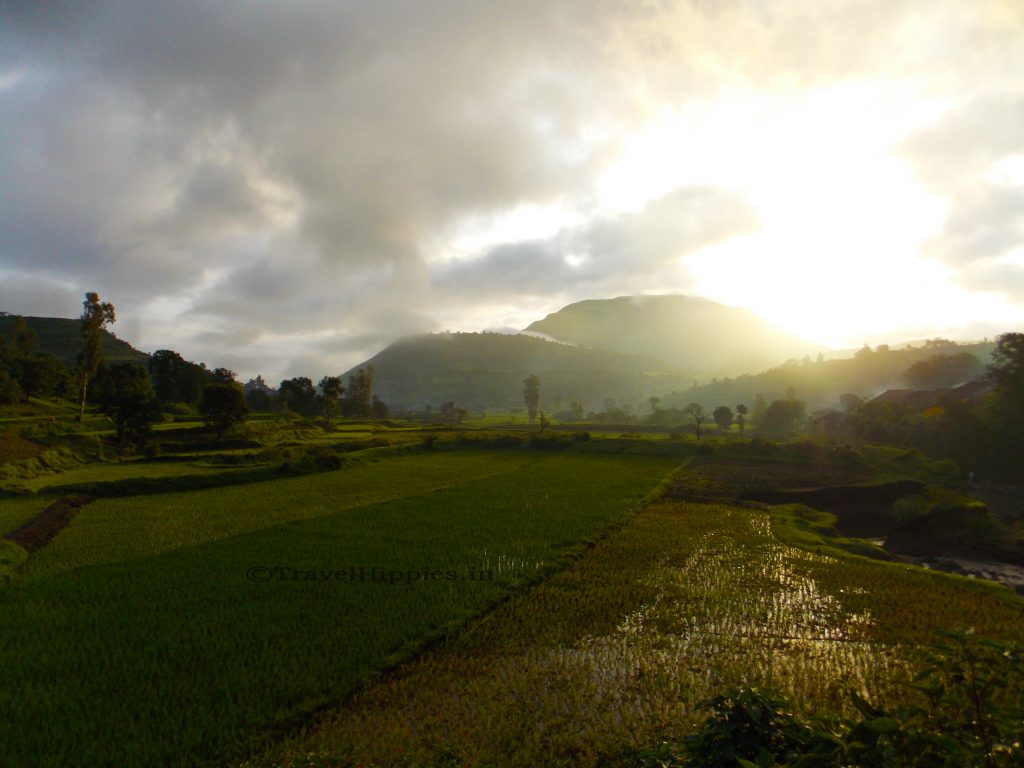 Also Read: Harishchandragadh: Trekking to the edge of the cliff
Kalsubai's Base Village Bari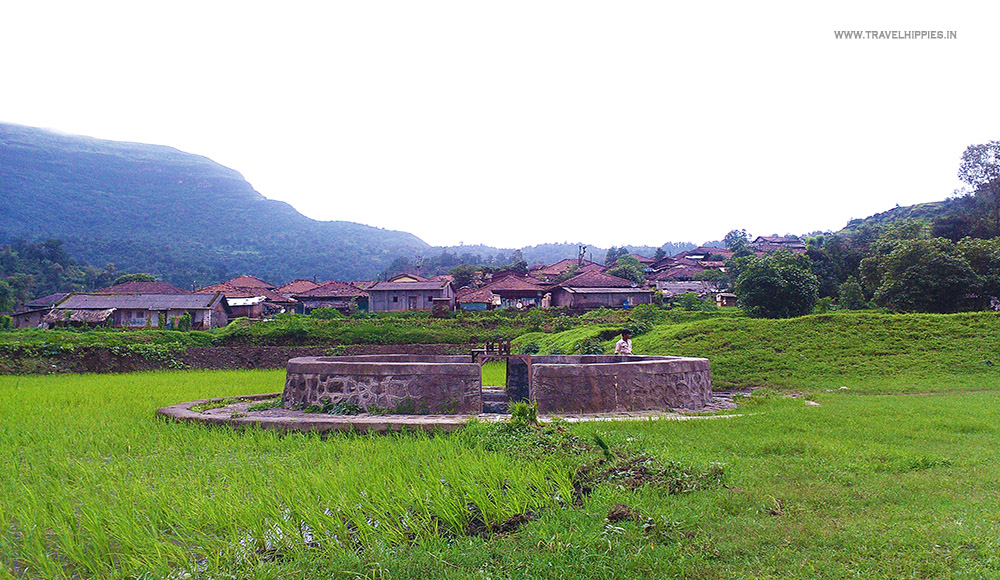 It is a small village and is quite clean and beautiful with many paddy fields around it. The water facility is good but you would hardly get drinking water on the trek route. It is advisable to reach the village as early as possible (around 5 am) to witness a beautiful morning and to avoid a lot of crowds. You will have to park your vehicle on the main road and walk through the entrance to the village.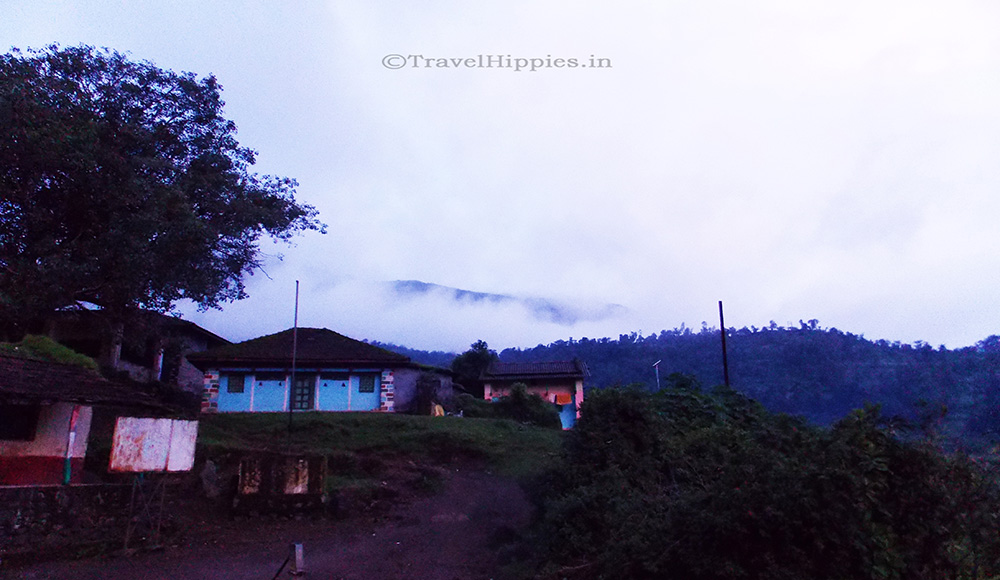 At the starting of the village, there is a small house converted into an eatery/resting point which provides breakfast and meals to the trekkers.
 Trekking Route for Kalsubai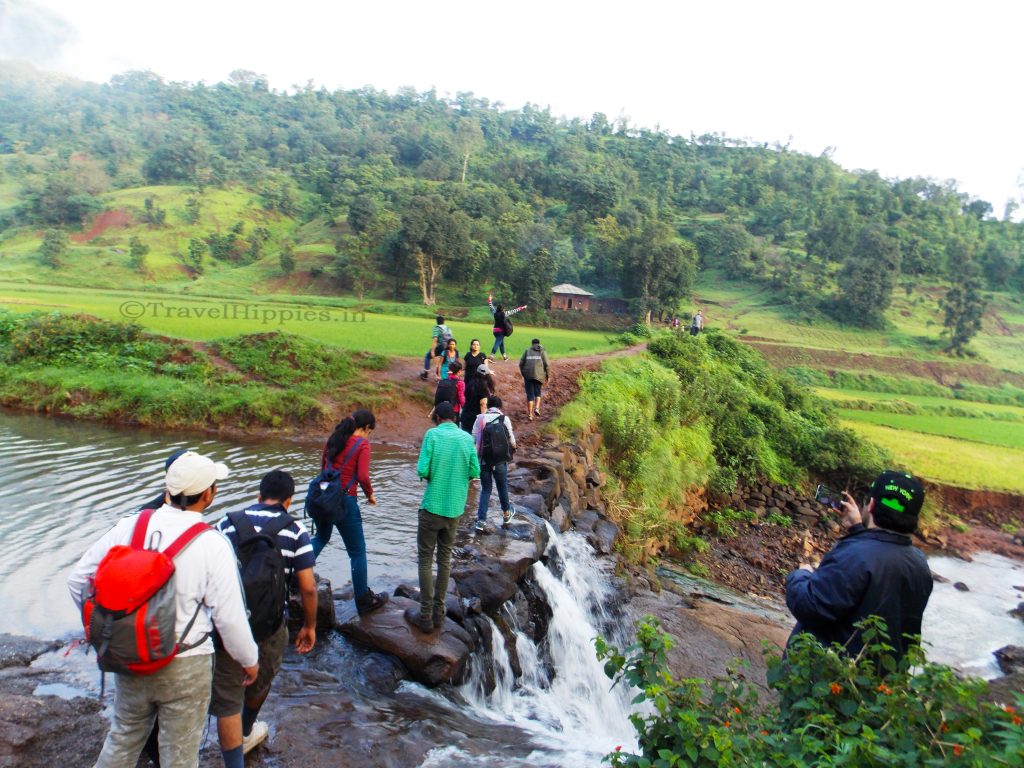 The trekking trail turns the most beautiful during monsoons.
There is a medium hike till you reach the first stop where there is a small temple under a tree; taking a left turn from there will lead you to a pathway passing through paddy fields. You can stop to have nimbu paani or tea at the stall here or else you can move up.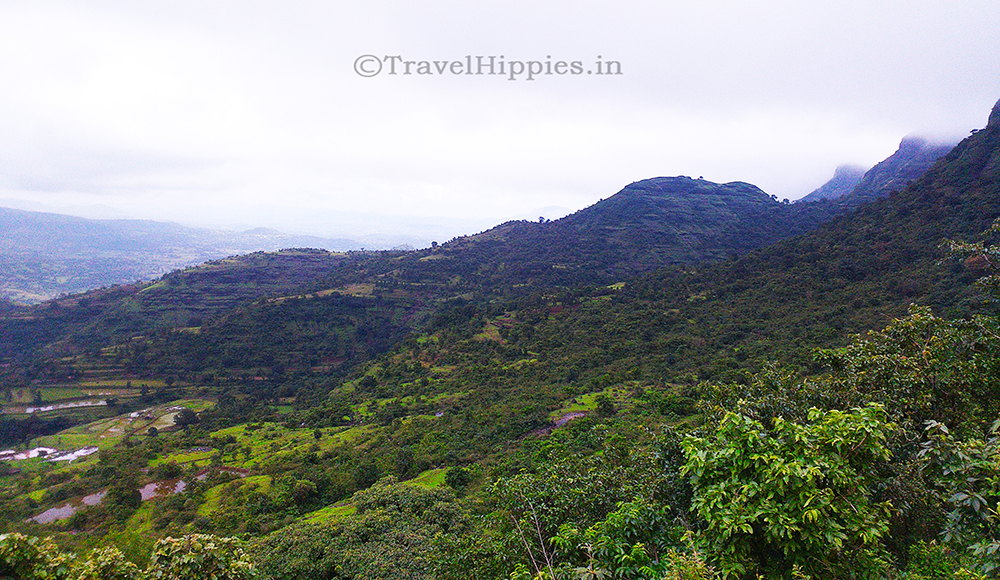 The route turns steeper before you reach a plateau. You would be climbing the first ladder now. Don't forget to glance back and see the floating clouds below you.
After an hour of hike, you will start climbing the steep ladders which will finally take you to the base of Kalsubai Temple; that is, the chef's Dhaba (A small hut) who will serve the most delicious onion pakora and chai ever. Do not miss out this mouthwatering delicacy in the cold rainy weather. Trust me, you will forget all the pakoras you have ever had anywhere.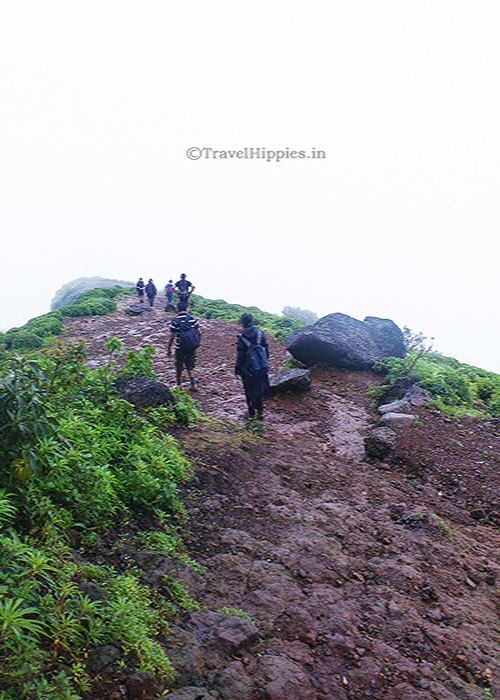 The last steep ladder takes you to the temple of the Devi from where you would see the clouds raining below you. All your efforts to climb up will seem worthy. Carry enough winter wears as it would be too cold at 5,400 ft.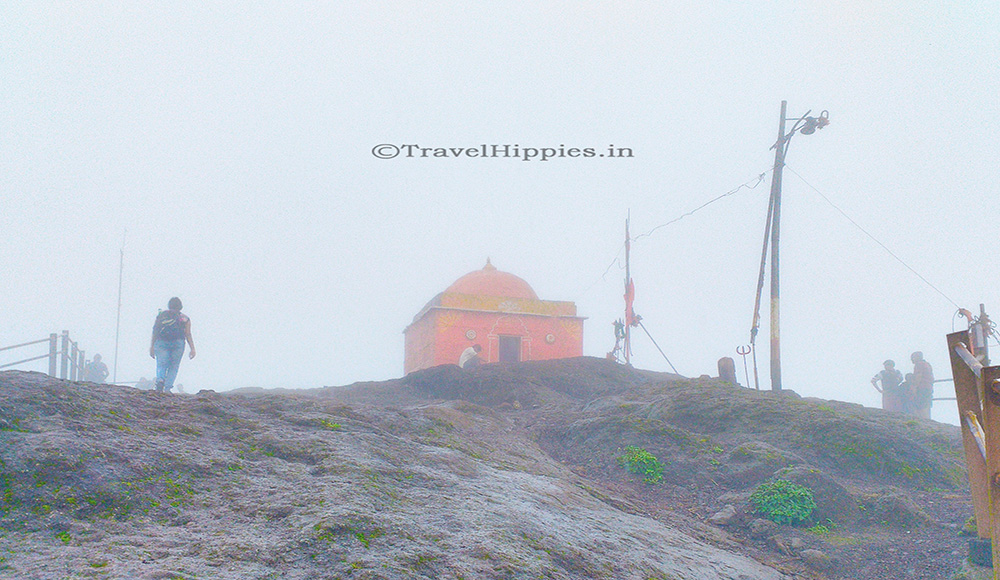 Be aware of the monkeys while climbing.
This Might Also Help You – Rajmachi: Trekking through the clouds
In case you are hiking on your own, there are no chances of getting lost as the route is well marked and as there are many tapries on the way, the owners would definitely guide you. Or else you just need to keep following other hundreds of trekkers moving to the same destination. (Only during seasons – Monsoons/Winter)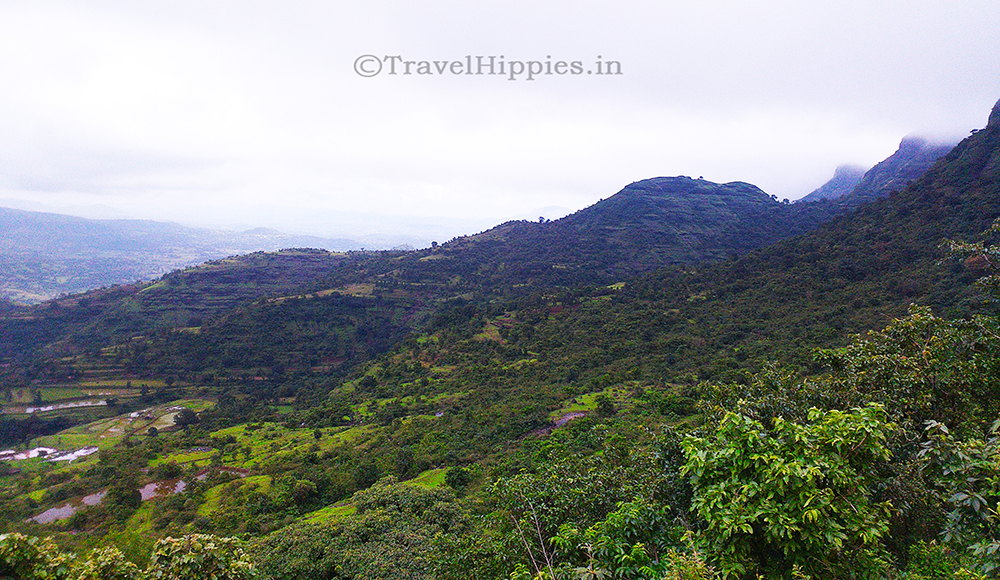 And please do not litter this heavenly place and try adding to its beauty by collecting the wrappers thrown by illiterate people.
The same route should be followed while getting down till you cross the mini-waterfall at the starting of the village.
Waterfalls at Bari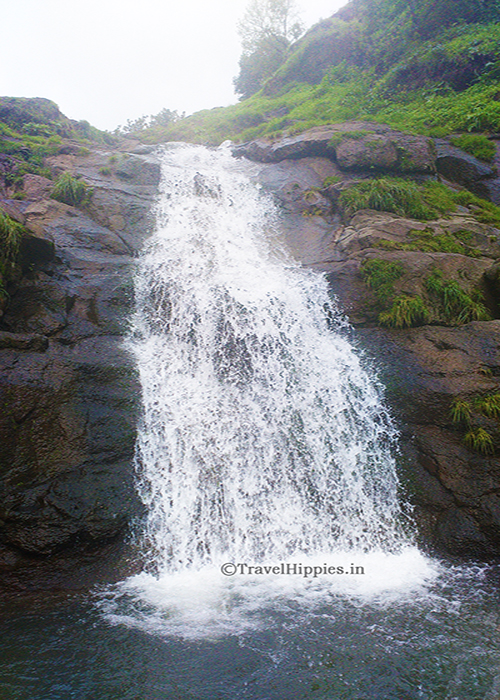 If you have started climbing as early as 6 in the morning then you would definitely have some time to spend at the clean and not so crowded waterfalls located at the right turn before entering the village. The first waterfall is at five minutes distance, but if you wish to enjoy in a better waterfall you will have to keep walking for a few more minutes and you would see a comparatively bigger and clear waterfall. It isn't dangerous as the water level is not too high.
How to reach Mumbai from Kalsubai 
The local buses pass from the highway outside the village. The buses will drop you till Kasara. After that, you will have to catch a local train towards Mumbai.
You may also want to read



Trek to Kohoj Fort

Bhandardara: Camping by the Lake

Rajmachi: Trekking through the clouds

Sandhan Valley – The Valley of Mighty Rocks

Kalsubai -The highest peak of Maharashtra State

Harishchandragadh: Trekking to the edge of the cliff

Kothligadh – The Arsenal of Shivaji


Helpful??? Pin it Now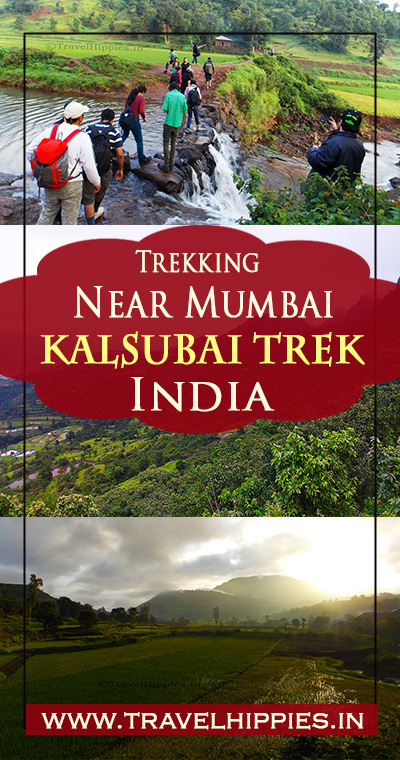 Follow me on